Gaz Beadle Was "Devastated" Charlotte Crosby Revealed Her Ectopic Pregnancy To The World
1 June 2016, 10:53 | Updated: 4 December 2017, 11:10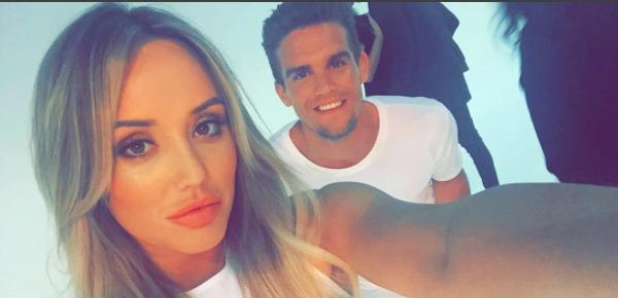 PLUS her celebrity fans have rallied around her after yesterday's shocking revelations.
Yesterday, Charlotte Crosby revealed the tragic news that she had recently suffered an ectopic pregnancy, the complications of which almost killed her, and Gary Beadle's friends have spoken out about how "shellshocked" he was that she had revealed the news to the world.
A source close to Gaz told a tabloid newspaper, "Gaz is devastated about Charlotte's ectopic pregnancy confession. She did not tell him she was going to talk about it until late last night.
"He is shellshocked she would reveal something so private and personal to the both of them without consulting him. Gaz has cancelled a day of work [today] - he doesn't want to see or talk to anyone."
Charlotte revealed that the fact that Gaz cheated on her with three girls while she was going through the ordeal meant that there was no way back for the on/off couple, and his friend seems to agree that the couple are over for good.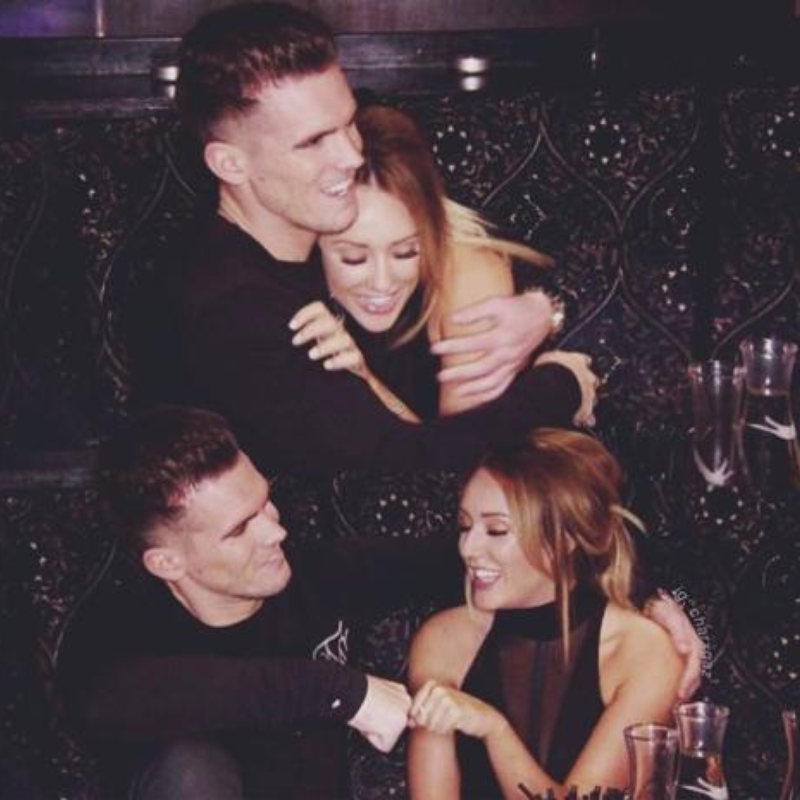 The source added, "This could mark the end of their turbulent romance forever. Everyone is shocked Charlotte has revealed this.
"She's revealing every gory detail of her life - it's not fair on other people involved who are being blindsided by her decisions. Sadly for Gaz, it's a clear indicator she doesn't care about him or his feelings anymore."
Charlotte's celebrity friends were quick to rally round the star to show their support at such a difficult time:
Can't tell you how much a look up to this girl big sister for life what a strong women you are beautiful @Charlottegshore

— Chloe ferry (@Chloe_GShore) May 31, 2016
Very brave girl. @Charlottegshore love you lots.

Don't worry about a thing.

We got your back

— M A R N I E | G . S (@MarnieGShore) May 31, 2016
Sending my love @Charlottegshore chin up beautiful love Ya

— chantelle connelly (@ChantelleGShore) May 31, 2016
@Charlottegshore if you need me you know where I am, just a FaceTime away xxxx love ya

— Nathan C Henry (@NathanHGShore) May 31, 2016
Just read your full interview @Charlottegshore your very brave young lady and I'm sending you lots of love xxx

— Danielle Armstrong (@Daniarmstrong88) May 31, 2016
Thank you so much every1.....your support means a lot. I'm shooting at the minute.....but have still been seeing your messages xxx

— Charlotte Crosby (@Charlottegshore) May 31, 2016
Hope you all enjoy GS, it's been an amazing series, I'm not going to watch the rest of the series as TOO much has happened since.....

— Charlotte Crosby (@Charlottegshore) May 31, 2016
There has been no official word from Gary yet, but he favourited some tweets suggesting that there was "more to" the story than the public knows at the moment.