Europe and North & South America Have Been Remade In The Style Of Game Of Thrones
23 June 2016, 13:57 | Updated: 4 December 2017, 11:10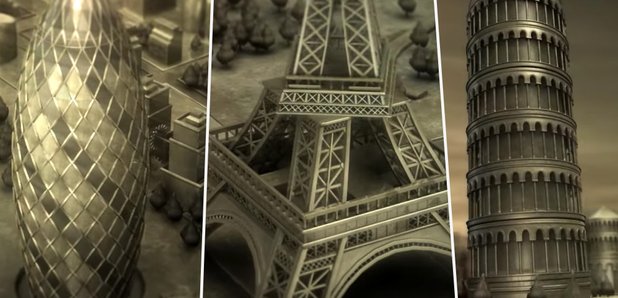 Forget about Westeros and the 7 Kingdoms - the REAL WORLD has been given the Game Of Thrones treatment!
As amazing as the 'Battle Of The Bastards' scenes were, there's no denying that Game Of Thrones' steampunk inspired opening credits are regularly a TV highlight.
Each week, millions of people watch a mechanised version of George R.R. Martin's universe come to life - and now you can do the same with the REAL world!
> 35 Of Your Fave GOT Characters Re-Imagined As Mr. Men & Little Miss Characters
Argentinian 3D designers Mundo Bondibot have reworked the iconic opening credits to feature some of Europe and America's biggest landmarks - from the Leaning Tower of Pisa to the Eiffel Tower, and Tower Bridge to the White House.
Check out the SERIOUSLY impressive videos before in anticipation for what is set to be the biggest series finale of them all!
Europe
North America
Eastern Europe
South America
Cheeky Bonus: Springfield
You May Also Like...