12 Ex Game Of Thrones Actors On The Brutal Ways They Found Out They Were Being Killed Off & Thus, Unemployed
1 August 2017, 16:28 | Updated: 4 December 2017, 11:10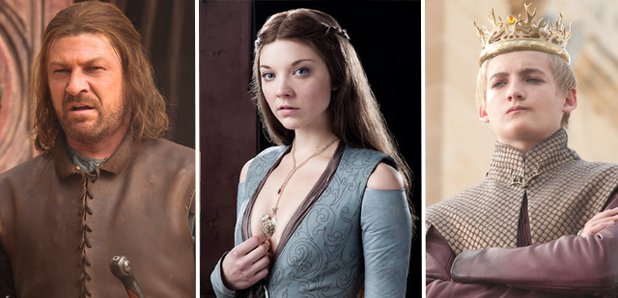 It's all about 'The Call'. CAUTION: SPOILERS.
We've loved and lost a lot of great Game of Thrones characters and we're not gonna lie, we've probably cried more than we should've done.
Sorry, but are you saying to us that Hodor's death didn't make you feel something? ANYTHING?!
> WATCH: Some Of Our Favourite Pop Stars Just Recorded The GoT Theme Tune!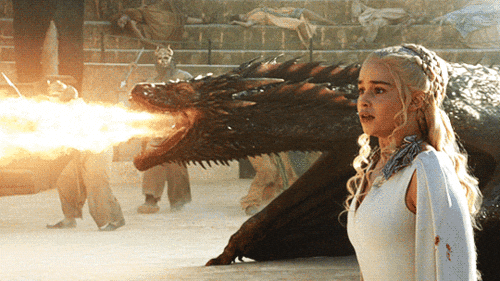 Well, it turns out that the cast themselves are just as devastated when their character gets killed off.
So, how do they tend to find out?
1. Jessica Henwick - Nymeria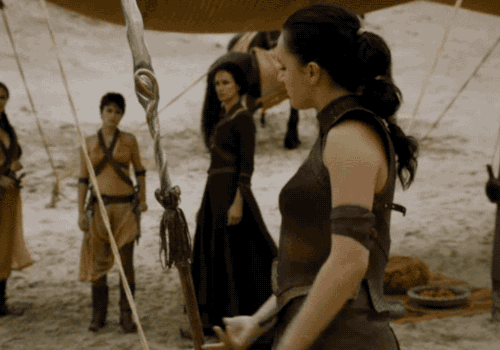 Cause of death: Met her fate at the hands of Enron Greyjoy's army
Discusisng a phone call from the directors, Jessica Henwick who played Nymeria in the HBO showed revealed that "As soon as you hear that more than one of them is on the call you know what that means. If it's both of them then you know".
2. Natalie Dormer - Margaery Tyrell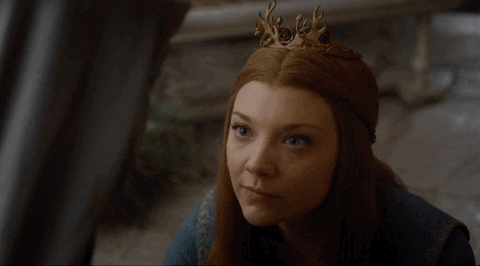 Cause of death: Burned alive in wildfire explosion, orchestrated by Cersei Lannister
Natalie Dormer's circumstances were slightly different and she was paid the honour of finding out her character's fate an entire YEAR before it was filmed.
Talking at London Film and Comic Con, Natalie revealed that she really wanted to be released from the Game of Thrones schedule so that she could film another project and producers had originally said no.
"I phoned Dan and David because there was a job that I really wanted to do and they said 'no, you can't do it, we won't release you from the schedule' and I was really upset and they said 'but don't worry Natalie, we're gonna kill you next year", Natalie revealed.
Brutal.
3. Sean Bean - Eddard (Ned) Stark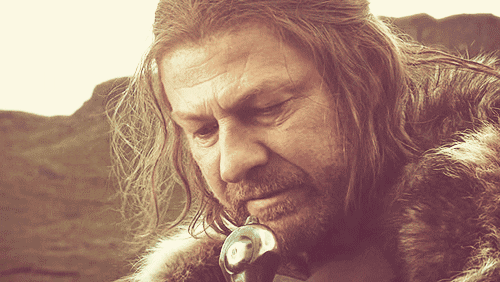 Cause of death: Beheaded by Sec Ilyn Payne at the order of Joffrey Baratheon
When it originally happened, Sean Bean revealed that it came "as a shock to everybody - everybody, except this young little brat that's sat on the throne".
When asked which of his on screen deaths he'd like brought back from the dead, Sean Bean instantly replies, "Ned Stark", before continuing, "They brought Jon Snow back, so couldn't they bring Ned Stark back too?"
4. Jason Momoa - Khal Drogo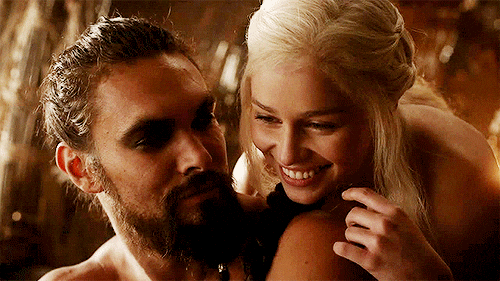 Cause of death: Smothered to death by Daenerys Targaryen in a mercy killing after a spell left him in a catatonic state
Turns out, that Jason Momoa REALLY loved his character - so much so that he read the book in four days. "When Drogo died, I literally freaked out, set down the book, went to Barnes & Noble, bought the second book and I'm flipping through it because, of course, I'm in it and I was so bummed [I wasn't in the second series]. I was super bummed", he revealed.
5. Richard Madden - Robb Stark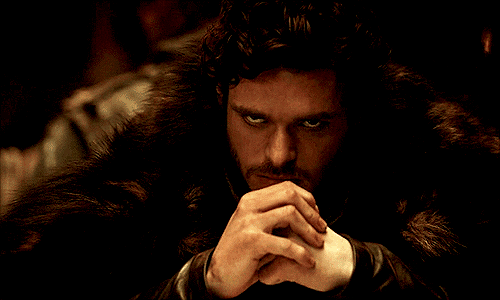 Cause of death: Shot by a Frey crossbowman and then stabbed by Roose Bolton at the Red Wedding
Richard Madden's reaction to being killed off the show is perhaps one of the more emotional. It was revealed that he got on the plane at Belfast straight after finishing filming and "cried the whole way" before calling himself the "crazy boy on the plane crying at about midnight, landing in London".
6. Michelle Fairley - Catelyn Stark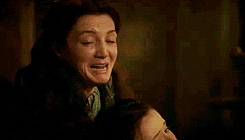 Cause of death: Throat slit by Black Walder Rivers at the Red Wedding
Turns out, Michelle Fairley wasn't that unhappy that Catelyn Stark died when she did. "She thinks they're [her children] all gone, so she has absolutely nothing to live for. Basically, when she slits the throat of Walder Frey's wife, she's inviting her death. She's already dead inside", she revealed.
However, she also commented that she "only read a book per season, but some of the actors had gone ahead and read all of them, so most people knew about the Red Wedding. And you know how long your contract lasts as well. So that's a bit of a clue in itself".
7. Jack Gleeson - Joffrey Baratheon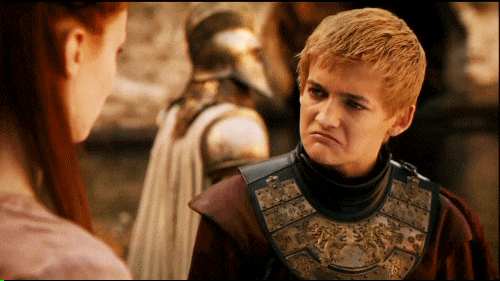 Cause of death: Poisoned at the Purple Wedding by Glenna Tyrell and Littlefinger
Jack Gleeson actually enjoyed filming his death scene, specifically when Joffrey was lying on the plinth because he got to "sleep all day". However, as for whether it was a surprise, the simple answer: no.
Jack, much like Michelle Fairley read the books: "I knew from Day 1 [Joffrey would die]. When I got the part, I read the first book. And before that, I Googled the character summaries". He later added that he "was just like, whatever" when he found out.
8. Rose Leslie - Ygritte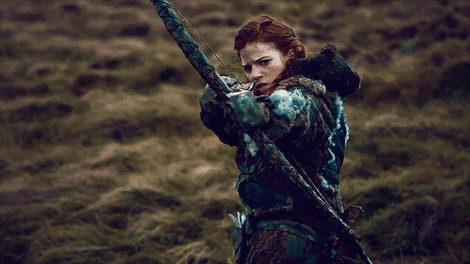 Cause of death: Shot with an arrow by Olly in the Battle of Castle Black
You may remember Ygritte's insanely emotional death where she died in the arms of Jon Snow.
On filming her final scenes, Rose Leslie revealed that "the production were incredibly thoughtful and considerate and they decided to make that scene whereby I die in Jon Snow's arms be my final day".
9. Sibel Kekilli - Shae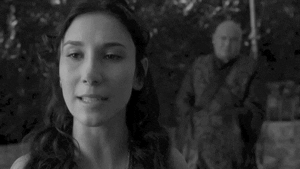 Cause of death: Strangled to death by Tyrion Lannister
Sibel thought that Shae was going to die in season three, but little did she know that her character had another season left in her!
At the end of last season [season four], I asked [executive producers] Dan [D.B. Weiss] and David [Benioff], "When is she going to die?" And they said, "Yes Sibel, we have to tell you, it's going to happen in the fourth season." I said, "No! Really? The beginning or the end?" And they said, "The end." So I begged them every second: "Please don't kill her! She will be a good queen!" But it didn't work."
10. Charles Dance - Tywin Lannister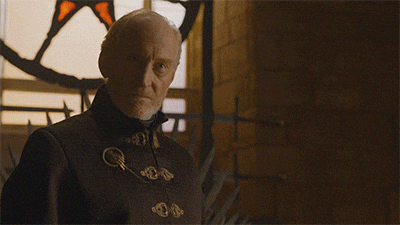 Cause of death: Shot on the toilet by Tyrion with a crossbow.
Revealing that he "knew his demise was coming but I didn't know how", Charles Dance was paid the misfortune of finding out from a fan on the street.
"I didn't read the books. They are far too thick. They frighten me books that thick", he revealed on not knowing how Tywin would die.
He went on to reveal that "There was a guy in the street who came up to me and said 'Game of Thrones, brilliant, you've got a great death scene". And I say, "oh do I?" and he told me the manner of my death so I went into Waterstones, got the book and saw, ahhh… On the khazi".
11. Kristian Nairn - Hodor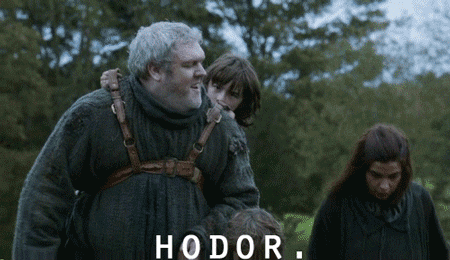 Cause of death: Torn apart by Wights
Kristian revealed that he simply "got The Call". He went on to reveal that "you know what's going to happen. Some of my friends got the scripts before I did, so I sort of got the hint it was going to happen. With Game of Thrones nothing is ever certain, and that I made it this far is pretty good."
12. Iwan Rheon - Ramsay Bolton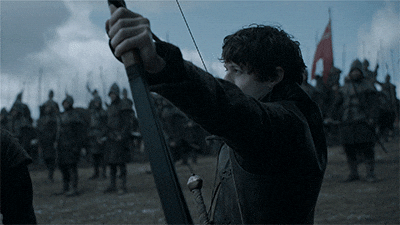 Cause of death: Eaten alive by his own dogs at the order of Sansa Stark
Much like Kristian Nairn, Iwan Rheon also got The Call.
"You get a call", he revealed. "They said, 'hey congratulations, Ramsay makes it to the Iron Throne!' and I'm like, 'I'm dead, aren't I?". He later added that "When you get the call, you know what's coming".