Fans Reckon They Saw Catelyn Stark's Ghost In The Latest Episode Of Game Of Thrones & TBH, It Makes Total Sense She'd Be There
11 August 2017, 13:54 | Updated: 4 December 2017, 11:10
Say it's true!
We're used to twists and turns in Game of Thrones and it seems that the latest one could be an absolute game changer.
And there's a high chance that you probably missed it.
> SPOILERS! Is A MAJOR Game Of Thrones Stark Character About To Come Back After All?!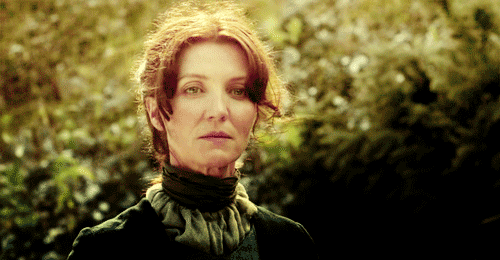 Fans of the show were sent into a frenzy after they claim to have spotted the 'ghost' of Catelyn Stark walking through Winterfell during a scene in the seventh season.
The figure was spotted in the background of a scene where Arya Stark was training with Brienne of Tarth after her emotional return back to Winterfell.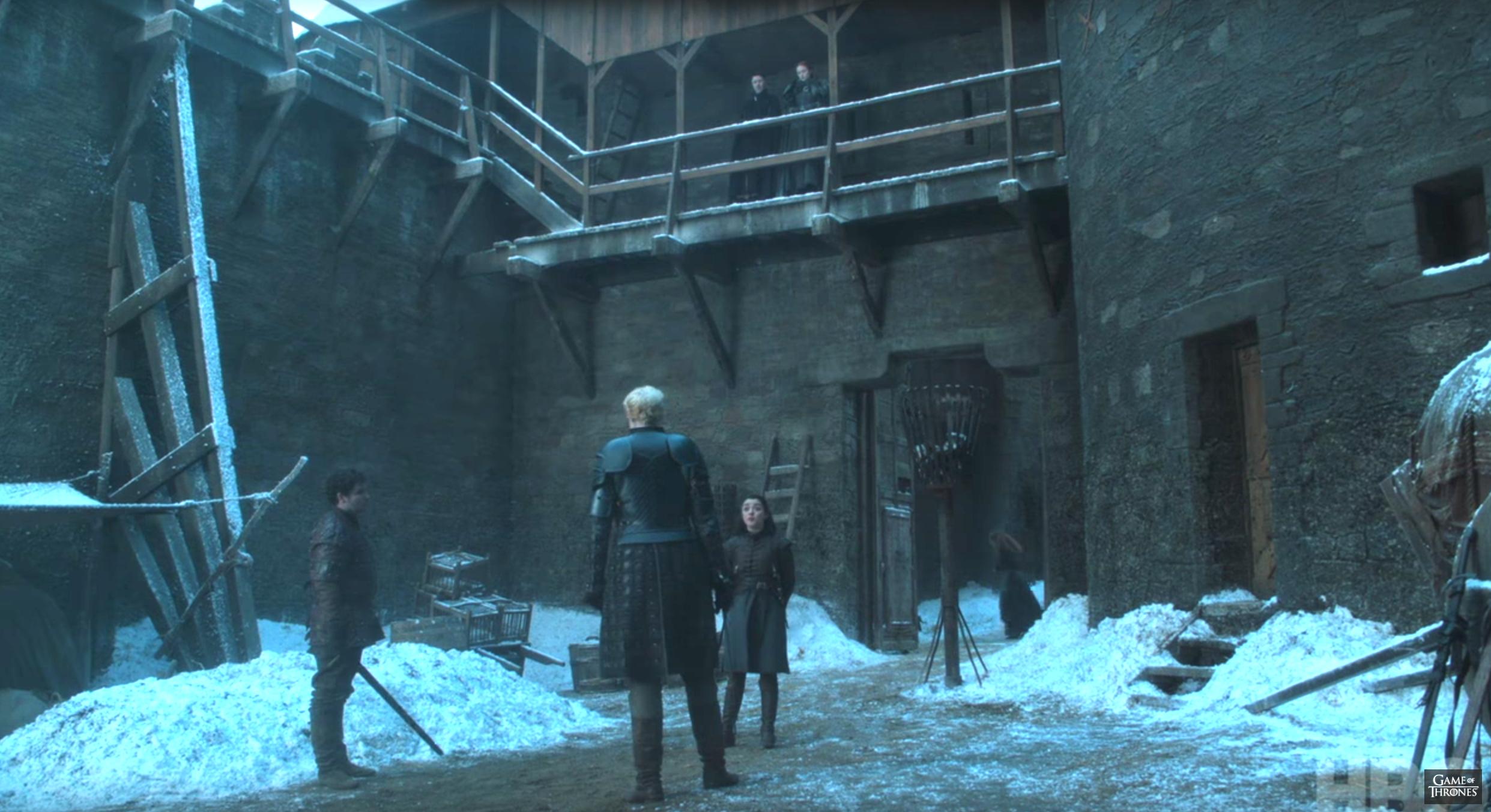 Pic: HBO/Game Of Thrones
As the characters chatted before fighting, fans are claiming that they saw Catelyn's ghost walk past in the background.
Fans reckon it was even more important due to the fact that Catelyn seemingly returned as Arya said to Brianne, "You swore to serve both my mother's daughters".
> Download Our App & Keep Up To Date With All The Other Game Of Thrones Drama
The excitement isn't exactly unjust either. In the book, George R.R. Martin wrote that the spirit of Catelyn comes back to life as an undead character called Lady Stoneheart.
P.S. We reckon you probably missed a Harry Potter reference in Game of Thrones...