8 Stars That Made Us Crack Up (More Than This Terrible Pun)
3 April 2015, 07:00 | Updated: 4 December 2017, 11:10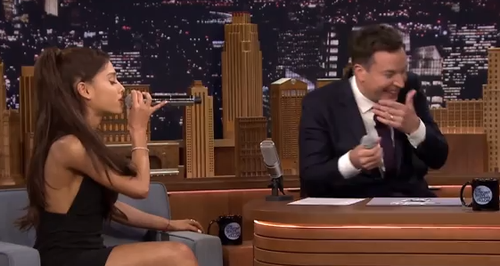 It's Easter, so the terrible puns are out in force (sorry). But what better time to look back on the stars that literally made us CRACK up.
Those celebs certainly know how to make us giggle - whether they mean to or not. Just call us the Easter Bunnies of spreading joy and laughter as we take a look back at the 8 times the stars literally made us CRACK up:
1. When Justin Bieber fluffed his lyrics live on stage
Oh Biebs. It was his first performance in a while when he took to the stage with Ariana Grande on her 'Honeymoon' tour, so it's no wonder he was a little overcome by nerves. Biebs managed to forget the lyrics while performing 'Love Me Harder' - awkward but pretty funny!
2. When Chrissy Teigen became a meme at the 2015 Golden Globes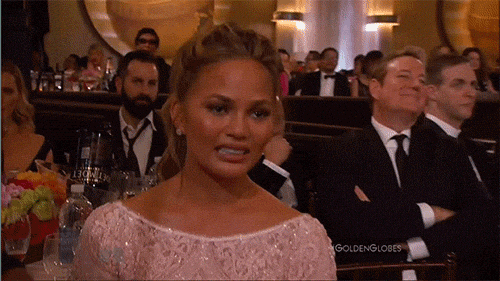 After hubby John Legend won an award for his work on the song 'Glory' in the film 'Selma', Chrissy just couldn't contain her feels, and this incredible cry face of hers became a meme in MINUTES.
3. When Ariana Grande did a hilariously spot on impression of Celine Dion
This one kind of speaks for itself, but who knew the mini diva could do such a spot on impression of one of the most famous warblers of previous years? It NEEDS to be seen!
4. When Justin Timberlake almost Kanye'd Taylor Swift
Taylor might have won an award for Best Lyrics, but Justin definitely wins the ultimate award for Best Reaction.
5. When Kendall Jenner introduced 5 Seconds Of Summer as One Direction at an awards show
They are two of the BIGGEST BANDS AROUND but Kendall managed to get them mixed up while presenting an award at the Billboard Awards last year. Whoops!
6. When the Janoskians did some, erm, interesting karaoke
In a 5SOS special, the Janoskians lads took on #Instaoke - and the results weren't exactly what we were expecting...
7. When Iggy Azalea split her trousers ON STAGE
Oh gahhhhhd. Is there anything more mortifying than ripping your trousers - let alone when you're on stage and performing at a Bar Mitzvah of all things?! Embarrassing, but hilarious, obvs!
8. When Zoolander made his comeback at Paris Fashion Week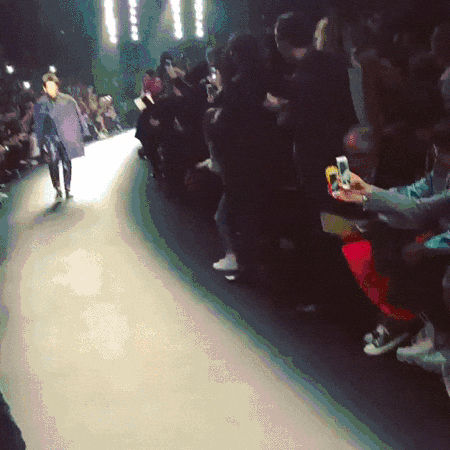 Fans have been BEGGING for a sequel to the classic movie 'Zoolander' for years, so Ben Stiller and Owen Wilson's surprise appearance at Paris Fashion Week was downright ICONIC. Just check out that Blue Steel.