OMG! A Real Life 'Fun House' Experience Is On The Way & Our Childhood Dreams Are Coming True
15 June 2017, 15:12 | Updated: 4 December 2017, 11:10
Original presenter Pat Sharp has backed the whole thing too!
It it our birthday? Because the fact that we ACTUALLY could be running the Fun House gauntlet any time soon is giving us nothing but good vibes right now.
Prepare For ALL Of The Nostalgia Feels! Hilary Duff Reenacted THAT Scene From 'Casper Meets Wendy'
A 'Fun House Immersive Experience' is due to be launched if the target of £650K can be reached within a month (we know that's a pretty hefty sum but think of the GO Karts!).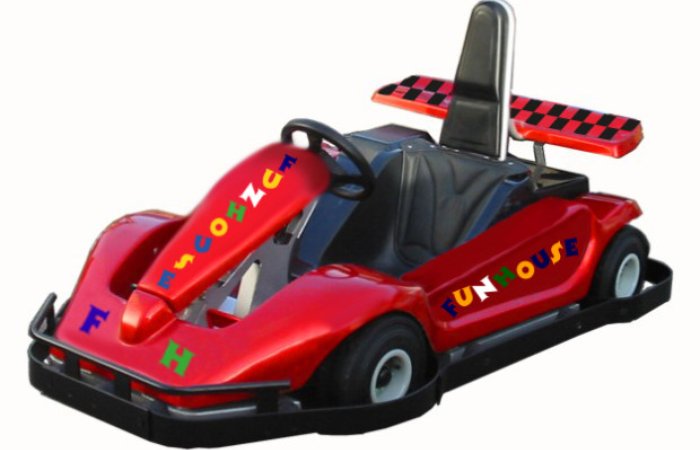 IndieGoGo/BringBackFunHouse
The IndieGoGo campaign teased fans on their page, "Leave your adult troubles at the door, let loose and come and escape the real world and play! We want Fun House to return as a live event destination in the heart of London and you're invited.
The show launched on CITV in February 1989 and fans are yearning to get a slice of the Fun House action...
Just got my super duper early bird ticket! #BringBackFunHouse

— Cdiddy (@CarylDavies1) June 15, 2017
this was my childhood. #BringBackFunHouse #bringbackpatsharp

— Kelsey Churcher (@Kbabes2) June 14, 2017
#BringBackFunHouse this would be amazing!! Lets make this happen!

— Lauren Coglan (@LaurenCoglan) June 14, 2017
WATCH: Prepare For A Nostalgia Overload When You Hear Dwayne Johnson Singing Disney Tunes!
They've even got original host Pat Sharp on board...
Let's not forget the legendary Fun House twins!
#ReruntheFun with Pat Sharp & the Funhouse Twins at https://t.co/wpJuedahV6 & https://t.co/rH5bMKWsmi @patsharp @Funhouse_Mel #Funhouse pic.twitter.com/Aiuy013ehq

— CelebVM (@CelebVM) May 10, 2017
Whilst you're here, you might as well check out this video of Ed Sheeran playing a mini concert for a load of cats because WHO WOULDN'T WANT TO WATCH THAT?!