Listen: The Star-Studded 50 Shades Of Grey Soundtrack Inc Beyonce, Ellie Goulding & Sia
28 January 2015, 12:23 | Updated: 4 December 2017, 11:10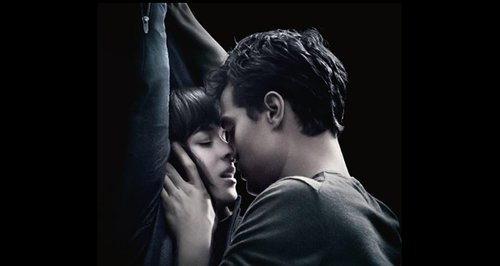 The soundtrack to the most hotly-anticipated movie of the year has been revealed – and it is FULL of amazing artists. Listen to the tracks so far right here.
As if we weren't already counting down the days until the Fifty Shades Of Grey movie hits the cinemas, seeing the INCREDIBLE roster of artists on the soundtrack has got us even more excited.
Beyonce was one of the first to be announced as her reworking of 'Crazy In Love' was featured on the trailers to the movie, and Ellie Goulding also confirmed that her new track, 'Love Me Like You Do' would be on the record.
Sia, The Weeknd, Jessie Ware and The Rolling Stones are also on the soundtrack providing some added star power to the sure to be hit movie. The other contributors completing the stellar line up include Frank Sinatra, Annie Lennox, Skylar Grey and Danny Elfman.
The soundtrack album will be released on 10th February, preceding the movie, which hits screens on Valentine's Day.
The full tracklist for the Fifty Shades of Grey soundtrack is:
'I Put a Spell On You' - Annie Lennox
'Undiscovered' - Laura Welsh
'Earned It' - The Weeknd
'Meet Me In the Middle' - Jessie Ware
'Love Me Like You Do' - Ellie Goulding
'Haunted (Michael Diamond Remix)' - Beyonce
'Salted Wound' - Sia
'Beast of Burden' - The Rolling Stones
'I'm On Fire' - AWOLNATION
'Crazy In Love (2014 Remix)' - Beyonce
'Witchcraft' - Frank Sinatra
'Where You Belong' - Vaults
'I Know You' - Skylar Grey
'Anna and Christian' - Danny Elfman
'Did That Hurt?' - Danny Elfman
Listen to the soundtrack so far:
Ellie Goulding - 'Love Me Like You Do'
Beyonce - 'Haunted (Michael Diamond Remix)'
The Weeknd - 'Earned It'
Sia - 'Salted Wound'
Beyonce - 'Crazy In Love (2014 Remix)'
You May Also Like: