This Ex On The Beach Lad Just Got The Name Of Another Cast Member Tattooed On Him
10 January 2017, 16:04 | Updated: 4 December 2017, 11:10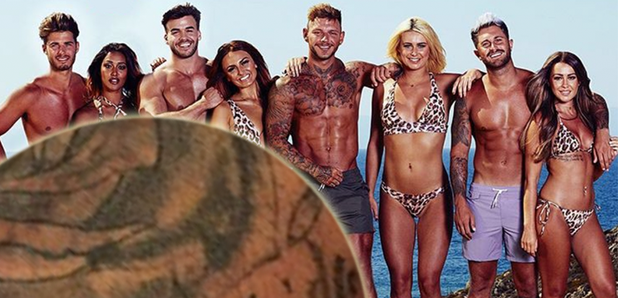 The latest series hasn't even aired yet!
If you're familiar with Ex On The Beach, you'll know that some fairly crazy stuff goes down on a regular basis in the villa.
If you're not familiar with the show, let us tell you that some fairly crazy stuff goes down on a regular basis in the villa!
But one EOTB lad has decided to showcase some strong behaviour well away from the island...and we're not quite sure how to feel.
With the show yet to air on MTV, you might not be fully up to date on all the details for the forthcoming series, so we'll try and keep it simple.
Sean Pratt is one of the guys who you can look forward to watching in the sixth season of the show, which is set to launch on 17th January. In the series, it seems he will get up close and personal with fellow contestant Zahida, who was spotted filming scenes for Geordie Shore back in 2016.
Since the pair finished filming, it seems they've become a couple and are pretty inseperable. So much so, that Sean has actually got Zahida's name tattoed onto his hand!
He's already got a number of tattoos all over his body, but the fact that the couple only got together eight months ago means it came as quite a shock for some fans.
Picture: Instagram
Talking about the tattoo, Sean recently said in an interview, "I really like [Zahida]. We get on really well. I got a tattoo of her name before she went into Geordie Shore to prove to her that I wanted to be with her. She was over the moon."
When talk about Zahida getting a tattoo of Sean's name came up, the Geordie lass seemed a bit less enthusiastic about the idea saying, "I don't have any tattoos on my body, so getting his name would be a bit much."
But what if they ever split up? Well Sean's got a genius idea if that should ever happen..."I'll just have to meet another girl called Zahida."
Nice.
You may also like...