Emma Watson Has Shared Her Ideas For Beauty & The Beast 2 But We're Just Not Convinced
2 May 2017, 10:28 | Updated: 4 December 2017, 11:10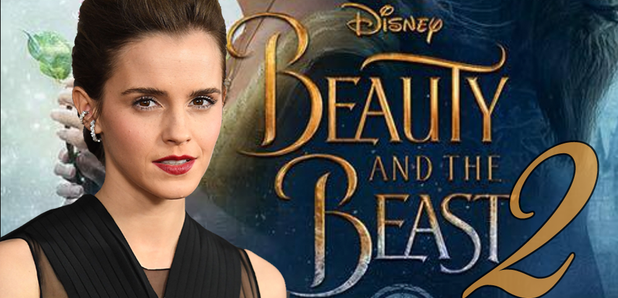 Do we really need part two of this Disney classic?
For those of you who have seen the latest version of Beauty and the Beast, you'll know it's a magical re-telling of a brilliantly dramatic tale as old as time. For those of you who haven't seen it - you need to get involved ASAP!
Emma Watson stars spectacularly in the role of Belle, alongside the equally great Dan Stevens as the Beast, with the 2017 remake certainly living up to the massive success of the 1991 Oscar-winning original.
Whilst we all know that things end happily ever after for the main pair, Emma Watson doesn't seem to want to leave it there and has been pitching her ideas for a sequel, but we're just not convinced with her ideas. Soz babes.
Speaking to Access Hollywood, Emma said, "I would love to do a sequel. I always thought that Belle would become a teacher and she would run a library in the castle and open it up to the village. This was where I was going."
A sequel where Belle has become a librarian and the Beast is no longer big and scary but just a normal bloke again!? We're gonna need more than that to get us hyped for it sadly.
With the likes of Cogsworth and Lumiere transformed back into actual people and not making us laugh as candle sticks and clocks, it just wouldn't be the same, would it?
The live action remake has gone on to be a HUGE success for Disney though, having made $1 billion worldwide at the box office. That actually makes it the biggest live-action musical film of all time, so we're not surprised there's talk about a sequel going on.
If Disney do decide to go ahead with a sequel then we're glad Emma Watson would want to be on board, but maybe leave the story ideas to the writers Em!
You may also like...
You may also like...