WATCH: Troye Sivan Gets Hit In The Face With A Water Bottle During A Gig – OUCH!
14 January 2016, 11:43 | Updated: 4 December 2017, 11:10
He managed to avoid the massive pair of pants and bra, but Troye luckily wasn't injured when a fan threw a bottle on stage.
Throwing a pair of pants on stage is one thing, but one fan took it a bit too far when they threw a bottle of water on stage during a recent performance by Troye Sivan… and managed to hit him in the face!
Troye had taken a brief break to speak to the audience between songs at his sold out gig at Sydney's Enmore Theatre last night when the audience started throwing random items on the stage.
troye picking up #troyesundies and getting the bottle thrown at him :( pic.twitter.com/HVvU4scSQ8

— tash misses troye (@starrynightyler) January 13, 2016
Picking up a giant pair of pants followed by a bra, the openly gay star joked "I think you guys have come to the wrong show to be honest, it's not like a bra throwing thing!"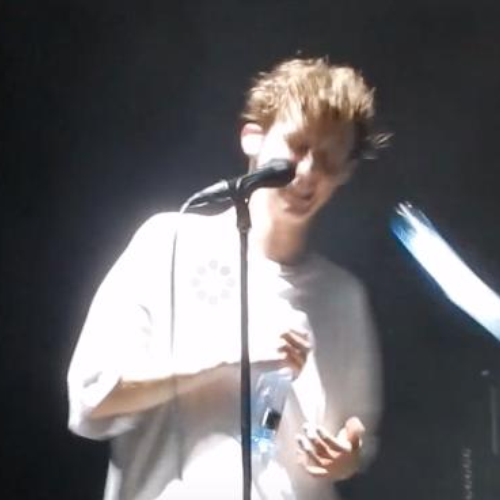 A bottle then flew on stage clipping his face and the microphone, but the star played it off telling the fans it had only hit the mic stand but later admitted on Twitter that he had also been hit:
@technohowell @httpstroye i didnt wanna make a scene but it 100% hit me in the face but i didnt really feel it bc adrenaline so thats good

— Troye Sivan (@troyesivan) January 13, 2016
The moral of the story is, never throw hard things at your favourite celebs. Oversized pants are obviously totally fine and welcomed, though…