Drew Barrymore Recreates E.T With Capital's Dave Berry!
8 October 2015, 07:29 | Updated: 4 December 2017, 11:10
As a special treat to raise money for Global's Make Some Noise Day, the Hollywood legend recreates her infamous scene from the 1982 smash!
When one of the world's BIGGEST actresses stopped by Capital to chat to Dave Berry & Lisa Snowdon, we couldn't resist having some fun!
Capital listener Kay text in to Capital Saturday Breakfast presenters Dave Berry & Lisa Snowdon when she got wind that Drew was stopping by with a special request.
Already knowing that Dave is a budding wannabe actor, she REALLY wanted Drew and Dave to recreate her "scream" scene from her acting debut - 33 YEARS after she first did it!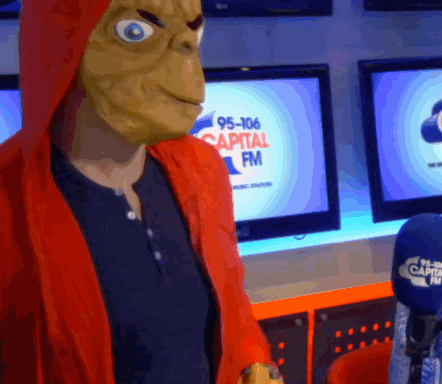 We have to give top marks to Drew for still being able to hit the same notes, but we'll be having words with Dave about his acting... again...
Global's Make Some Noise is a national charity that helps to change young lives, brought to you by 8 of the best-loved commercial radio stations in the UK, Heart, Capital ,Capital XTRA, Classic FM, Smooth, LBC, Radio X and Gold.
> Find out how you can get involved with Global's Make Some Noise this year!
Catch more from Dave & Lisa every Saturday morning from 6am