SLAYED IT! Sarah Michelle Gellar Stars In This HILARIOUS Disney Princess Rap Battle
13 March 2015, 10:49 | Updated: 4 December 2017, 11:10
CINDERELLA vs BELLE: Princess Rap Battle (Sarah Michelle Gellar & Whitney Avalon)
02:59
Watch Belle and Cinderella go at it with a war of words in their amazing rap-off.
It's the Disney princess rap battle you never knew you wanted… but will TOTALLY make your day. And yes, that is Buffy The Vampire Slayer in a starring role.
Comedian Whitney Avalon has created a brand new comedy sketch of a rap-off between her Belle (from Disney's Beauty And The Beat) and Cinderella… played by actress Sarah Michelle Gellar.
We could explain just how HILARIOUS this parody sketch is or you could just hit play on the video above and watch their war of words for yourselves!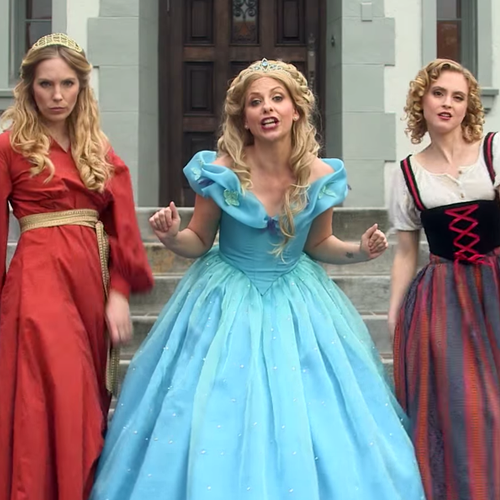 You may also like...