OMG! Tracy Beaker Has Put Some Pretty Big News On Instagram And Now We Feel SO Old
19 May 2016, 15:11 | Updated: 4 December 2017, 11:10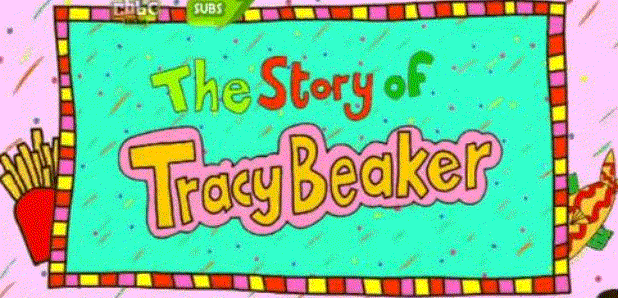 Our absolute favourite childhood TV star has got some seriously exciting news... although, we are now thinking WHEN THE HECK DID WE GROW UP?!
Okay. So, we all need take a moment to process this news properly.
Remember everyone's FAVOURITE childhood TV show from the 90's?
No, not Grange Hill.
Tracy Beaker. Obvs.
Well, Tracy Beaker herself has taken to Instagram to show off the fact that she's pregnant and SO close to her due date!
Dani Harmer looks ready to pop as she showed off her baby bump on social media and it is EVERYTHING.
The former child actress who is due in June showed off her belly to her 35,000 followers whilst donning a David Bowie top.
Clearly not even slightly bothered by the fact that her clothes are tight on her, she wrote "T-shirt definitely does not fit me and I'm not in the slightest bit bothered". YES, GIRL!
Dani has stayed somewhat out of the limelight since she initially announced her pregnancy, presumably to try and have a stress free pregnancy.
That said, she has kept her fans updated on what she's been doing and her maternity leave does not sound half bad. Yoga, baking, Game of Thrones - yeah, we could get on board with that.
Back in January, she spoke to HELLO magazine about just HOW excited she was and we almost cannot cope with how adorable it is. "We're over the moon. I still wake up every morning and go, 'I'm pregnant'. It was amazing seeing the scan. I find the whole thing absolutely fascinating. What an amazing, clever thing to be going on inside my body. I absolutely can't wait. I'm also really nervous. But I guess I just have to take each day as it comes. I've always wanted to be a mum'.
EEEEEK. We wonder if their 'little princess' will follow in her Mum's footsteps and become an actress.
Congratulations, guys!
You May Also Like...