These CBB Housemates Have Starred In A New Film But The Comments On The Trailer Are Truly Savage
9 February 2017, 12:06 | Updated: 4 December 2017, 11:10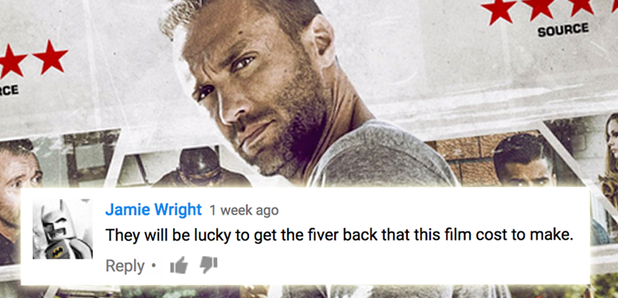 The film also stars Ex On The Beach's Jess Impiazzi, TOWIE's Ricky Rayment, CBB's Alex Reid and more...
The world of film is dominated by Hollywood, but Britain is also represented in some of the biggest films of all time too - we've got James Bond and Bridget Jones don't forget!
One British film that fans seem intent on forgetting about already though is Dangerous Game, and it hasn't even been released yet.
The film sees Celebrity Big Brother's Calum Best star as lead character Chris Rose, a professional football player who gets the chance to sign for his favourite team. Unfortuantely for Chris, the move isn't as smooth as he'd like and he gets caught up in all sorts of dangerous games (sorry) including match fixing.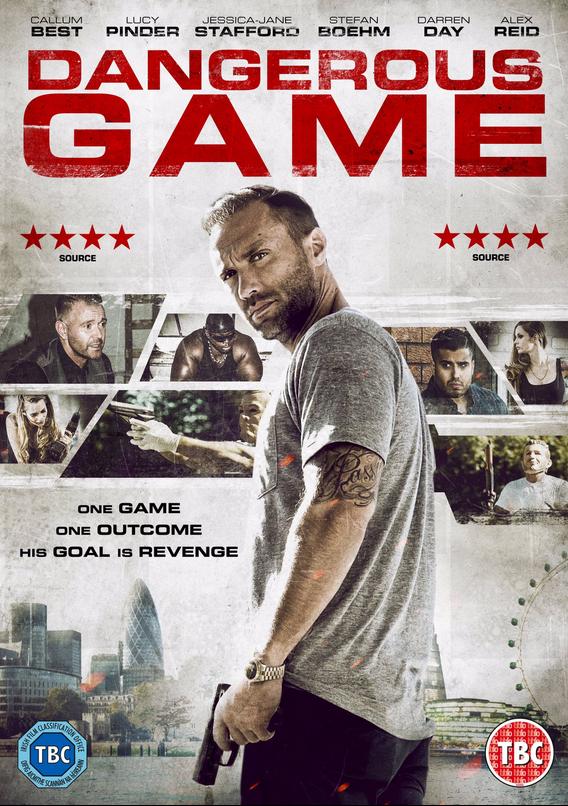 Picture: Twitter
Whilst the plot of the film doesn't sound too bad, it's the acting and in particular the accents of some of the characters which has gained a realatively negative response from audiences online. Only the trailer has been released so far, but that hasn't stopped people sharing their thoughts in the comments section.
The main person getting some flack is Calum and people are confused about his American accent, given that he's supposed to be a professional footballer from Essex.
Another former CBB housemate, Darren Day, is also part of the film and his role as a Russian crime boss has certainly raised some eyebrows too.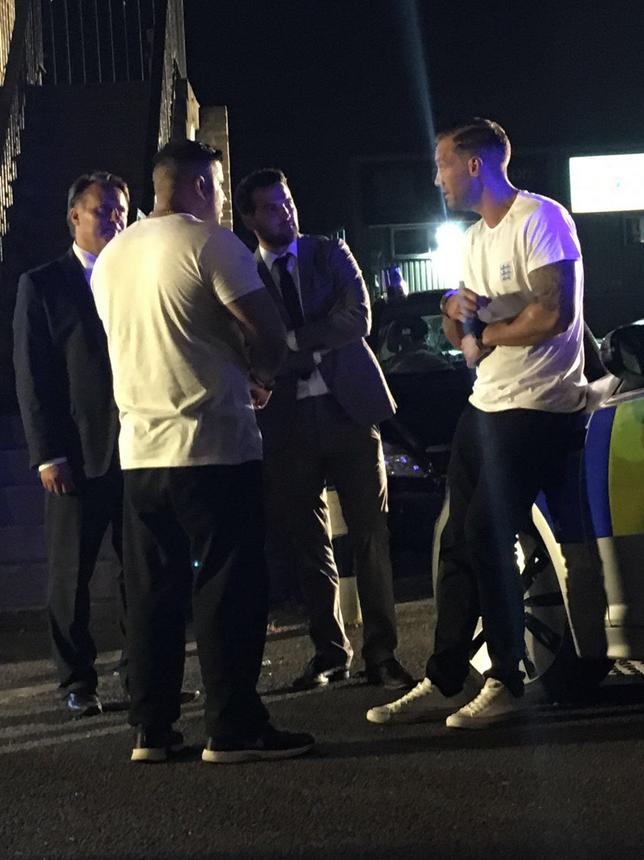 Picture: Twitter
The film features a host of well known celebs including Ex On The Beach's Jessica Impiazzi, TOWIE's Ricky Rayment, Love Island's Malia Arkian, football icons Chris Kamara and Martin Tyler, glamour model Lucy Pinder, celebrity hairdresser Lee Stafford and his TV star wife Jessica-Jane Stafford, as well as Kate Price's ex and CBB star Alex Reid.
Quite the list of famous faces eh!
Well here's the trailer...
...and here are some of the comments...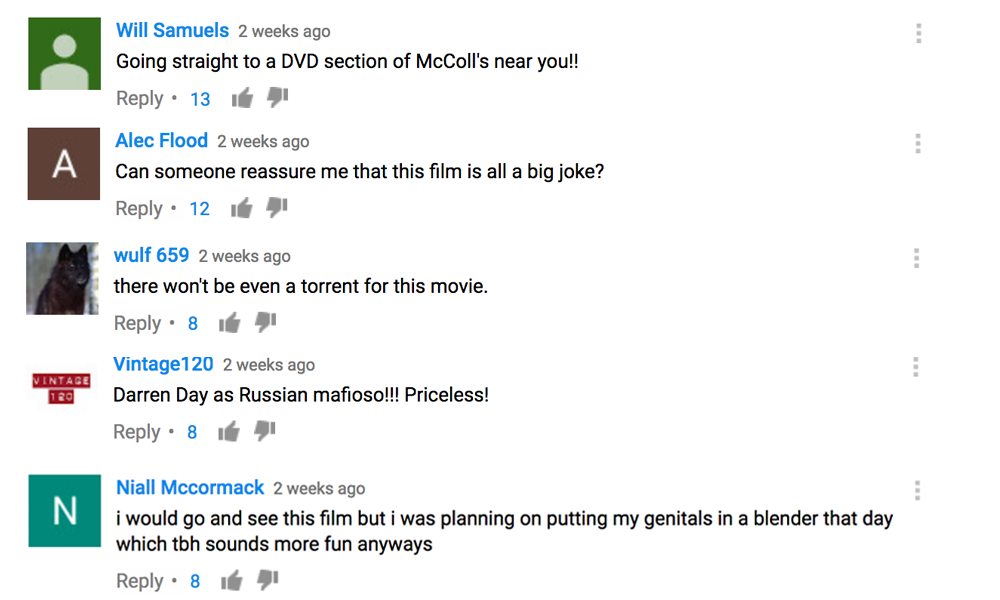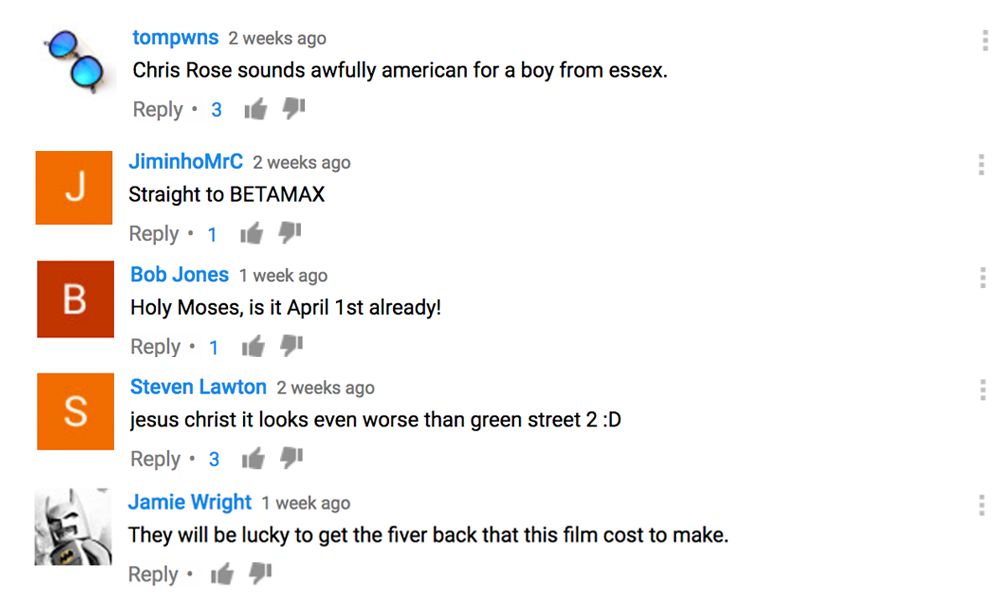 Pretty savage right?
Calum Best also acted as a producer on the film, so he obviously has a lot of faith in the project - fingers crossed that it does better than these comments suggest, for his sake anyway!
Dangerous Game is scheduled for release on 16th June 2017.
You may also like...