WATCH: Dancing Grandfather Steals The Show At Dutch EDM Festival! #Legend
12 June 2015, 12:14 | Updated: 4 December 2017, 11:10
Old man dances at electronic music festival
01:06
The self-dubbed 'Grandfather Of House' shows off his moves at a festival in the Netherlands this summer.
If we're ANYWHERE near as cool as this gentleman when we're 83 years-old we'll be VERY happy indeed.
Johan De Vries has become the last viral sensation after festival goers filmed him getting down to some SERIOUS electronic music at Edit Festival out in Haarlem in the Netherlands.
Known locally as the Grandfather Of House, the 83 year-old dancing superstar is a BIG fan of showing of his moves at dance events, and frankly we don't blame him one bit.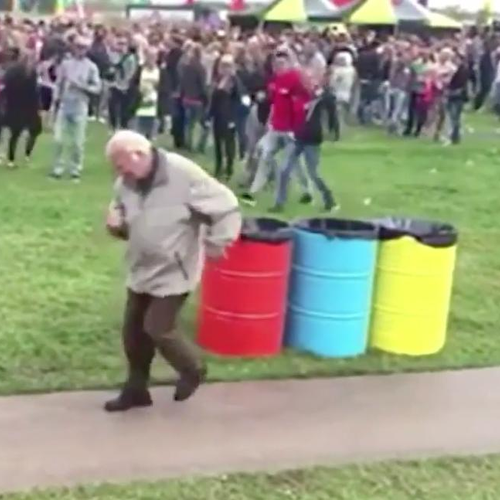 You may also like...
Check Out ALL The Latest Hit Music Videos Below: