Chris Hughes Posts Cryptic Message About "People Letting You Down" Before Deleting It
9 February 2018, 17:32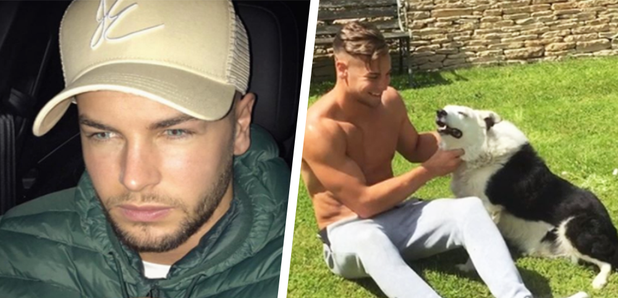 Is Chris talking about his relationship with Olivia again?
Love Island star Chris is definitely the king of posting and deleting so his latest Instagram post didn't surprise us.
The reality star took to his page on Friday to post a picture of him cuddling a dog that looks very much like a huge bear, and he couldn't resist throwing in an eyebrow-raising caption to go with it.
Originally captioning the pic, he wrote: "The closest people eventually let you down. These animals don't. My polar bear equivalent" before tweaking it to something less cryptic.
His new caption says: "She won't let me down. My Polar Bear equivalent" and concerned fans were quick to assure him that he'd have better luck with his pets than trusting people. Ouch.
However a few fans caught on to the shade and didn't hold back. One person wrote: "You're too young to be putting up with [s***] big world out there!" while another simply added: "Oh Shadeeee."
Fortunately a few fans were a little more sympathetic, reassuring him that "Not everyone will let you down."
"Aww such sad words...hope you're alright..you seem like such a decent genuine person so you above all people do not deserve any sadness xxx hugs :'("
Things might not be as they seem as Chris' bae Olivia confirmed to new! magazine that their love is genuine regardless of how it looks to the world.
She said: "Just because mine and Chris' relationship is so different to theirs, it doesn't mean we're less in love or our feelings are less genuine. Everyone argues behind closed doors, every couple does, Chris and I just let everyone in. If we have an argument I'll tell you all about it – we're very open."
As well as working on his debut autobiography, Chris and Olivia are busy filming their very own reality TV show. Check out a clip here...