The Kid Who Played Ross' Son On Friends Had A "Really Hard Time" Working With Jennifer Aniston & We Totally Get It TBH
17 March 2017, 11:49 | Updated: 10 December 2018, 10:48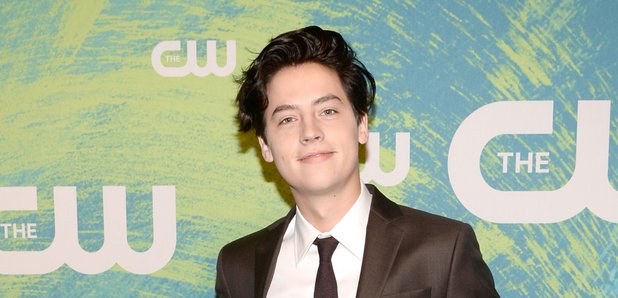 Not sure we'd be able to concentrate either...
Incase you haven't been paying attention, Jughead in the new Netflix show, 'Riverdale' is played by the same kid who portrayed Ben, Ross' son in Friends...
… and that kid is Cole M Sprouse.
Oh, and he's now insanely hot. So, that's good news for everyone.
But whilst the former child star found working on Friends "really wonderful", it didn't come without it's downsides as he said that he found filming some of it a little "difficult".
Why?
Well, he was so in love with Jennifer Aniston who played Ross' on-off girlfriend, Rachel Green, that he found it hard to concentrate properly.
In an new interview, Cole revealed that whilst he was "only in seven episodes" that he finds it "funny now that people are recognising me for that because my brother and I have been working since we were 8 months old. Because Friends is on Netflix, there's a renewed interest from that. People can call me 'Ben' on the street and I will turn around".
He went on to comment that he "had a really, really hard time working with Aniston because I was so in love with her. I was infatuated. I was speechless. I'd get all bubbly and forget my lines and completely blank. It was so difficult".
N'awww. We all have our childhood crushes, right?
You May Also Like...