Cody Simpson Talks About The Awkward Moment You Get Seated Next To Your Ex On A Plane
5 August 2015, 15:25 | Updated: 4 December 2017, 11:10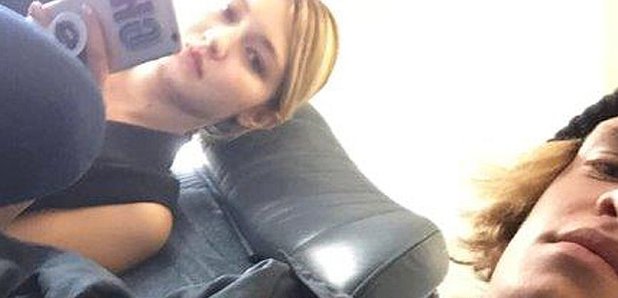 We all cringed when Cody posted a Snapchat of him being seated next to Gigi Hadid on a plane – but the pair apparently managed to laugh about that MAJORLY awkard sitch.
There's nothing worse than bumping into your ex… well, except when you've been seated next to them by accident on a long haul flight, of course!
When Cody Simpson was seated next to Gigi Hadid on a recent flight, he took to Snapchat to document the awkward moment – but in a new interview he has admitted that the former couple managed to laugh about the situation.
Cody told Nova he was initially excited to be seated next to a hot blonde until he realised it was actually Gigi, "I'm sitting there, I see this blonde hair I'm like, 'Oh yeah, let's do it!'
"She was like reading a book or something on her phone, she had her head [down] so you can't tell [who it is] and because the seat was like that you only see blond hair and I'm like, 'Yes!' and then she looks up and I'm like [mouths expletive].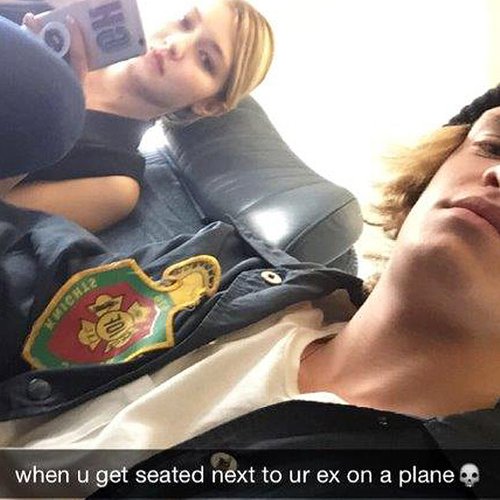 "I look at her and I just start cracking up, like and everyone's looking at me, I start cracking up and she's looking at me like 'What are you doing?' I'm like, 'This is my seat,' and she's like, 'No way!'"
While it may have initially been a bit weird, Cody says there is no bad blood between the pair of them. He told E! News, "People grow in different ways and separate, you know? We'll never have any animosity between us, as it should be, and I want to be supportive of her. We're just on different paths right now. I haven't moved onto another celebrity girlfriend."
It could have been worse – at least it ended amicably! Imagine sitting next to someone you had some real beef with… mesh!