14 Tweets Which Basically Sum Up Coachella 2017 In 140 Characters
24 April 2017, 12:13 | Updated: 4 December 2017, 11:10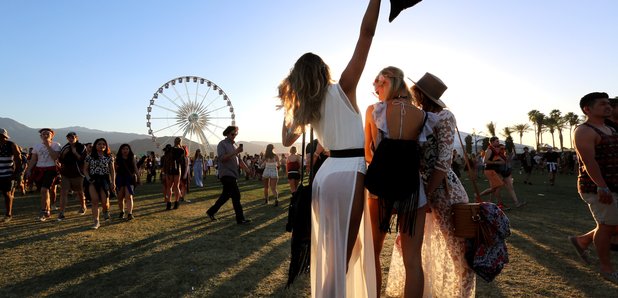 Us? FOMO? Never.
Coachella. You either love it or hate it, but regardless, you can't avoid it.
Pretty much every single person in attendance had something to say about it - and made sure to say it on social media... Leading to the most amount of FOMO that we've ever felt.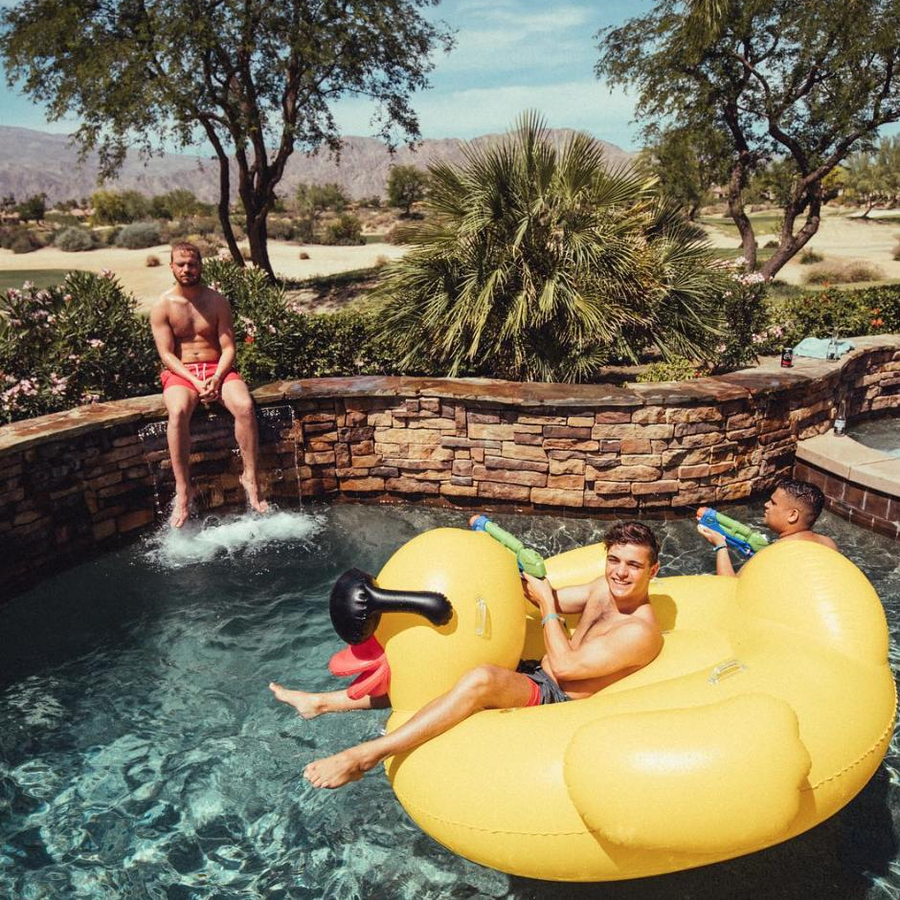 Pic: Instagram
So, ICYMI, here's what went down at Coachella, weekend one AND two:
When Things Get Overly Emotional.
Midway through the Justice set at #Coachella, the crowd lifted this guy into the air. It was a bit emosh. pic.twitter.com/7PIbRTyp3d

— Bradley Tubb (@BradTubb) April 24, 2017
The FOMO Was Real.
Can't wait for a whole new batch of #Coachella photos so I can lose faith in the human race two weekends in a row.

— Josh Peck (@ItsJoshPeck) April 21, 2017
When You Survive Your First Festival.
Survived my rookie year at #coachella

— Charlene Nicole (@chaarbeezy) April 24, 2017
And The Moment You Realise You Have To Update Your Wardrobe And Make-Up Collection.
Face glitter is the new flower crown #Coachella

— stephanie borak (@TheFashionBroad) April 24, 2017
This Kid Being Cooler Than We Ever Could Be.
This kid wins weekend 1 #Coachella pic.twitter.com/y5nyMd67Cw

— Too Lit Concerts (@TooLitConcerts) April 17, 2017
Kendrick Lemar Had The Smallest Crowd Of Weekend One
Pretty small crowd for Kendrick. #Coachella pic.twitter.com/iScSoqrMzM

— Taji (@InfiniteRaiders) April 17, 2017
Serious Jughead & Betty Vibes Went On
Repping blue and gold colors #coachella pic.twitter.com/fbXmkf5NAf

— Betty & Juggie (@bettyandjughead) April 16, 2017
Even People Who Weren't In The Desert Got Involved
#Coachella is going great! pic.twitter.com/I3HJdK8fDn

— Shane Dawson (@shanedawson) April 16, 2017
Some People Just Totally Didn't Get Coachella
This woman in front of me is trying to Shazam this Future show....I don't understand. Yes she is, before you even ask #Coachella

— Gerrick D. Kennedy (@GerrickKennedy) April 16, 2017
Some Were Hella Annoyed With The Line-Up
can u imagine paying 400$ to go to coachella this weekend and they don't even have the Jonas brothers in their lineup

— SPANISH BARTY(@abarty_intheusa) April 15, 2017
Even Celebrities Lose Themselves A Little Bit
my favorite part of coachella so far was seeing amber rose just straight up ride a bike through a huge crowd of people pic.twitter.com/xYBJJ2297W

— Christine Sydelko (@csydelko) April 16, 2017
Some Compared It To An Animated Film... Involving Ogres.
Coachella has been amazing this year pic.twitter.com/XhuPHFqoTR

— nick denbow (@nickdenbow11) April 16, 2017
And Then There's Us.
coachella: knock knock
me: who's there?
coachella: not you.

— sara (@hesromantique) April 15, 2017
But Ultimately, You'll Always Love Coachella.
Sorry bro, BUT #Coachella never gets old. https://t.co/7EId4creFP

— Unitika Schlawenger (@Unitika_S) April 24, 2017
You May Also Like...