The Race Is On! Who Will Be This Year's Vodafone Big Top 40 Christmas No.1?
22 December 2016, 16:11 | Updated: 4 December 2017, 11:10
Christmas Day. 2016. 4PM. Marvin Humes and Kat Shoob will be bringing you this year's Christmas No.1 & here's all you need to know.
Well, this is going to be one of the most random battles for the Christmas No.1 spot we've ever seen. Whether you're a fan of the X Factor, a die-hard football supporter or a loyal #Mixer, you are ALL in with a chance and having you're favourite tune top the festive countdown!
On the 18th December 2016, Brits Critic's Choice award winner Rag'N'Bone Man knocked Louis Tomlinson and Steve Aoki's 'Just Hold On' off the No.1 spot after just a week in pole position.
This has left us ALL wondering who exactly is going to emerge one week later at the top.
Okay people, this is serious. Who do YOU think will be taking the #BT40XmasNo1 on Christmas Day then?! https://t.co/LxHiBNsgVk

— Vodafone Big Top 40 (@BigTop40) December 22, 2016
Let's have a look at all the contenders then shall we?
Current No.1: Rag'N'Bone Man - 'Human'
Against all the odds, Rag'N'Bone Man scored the Vodafone Big Top 40 No1 last weekend, beating out the likes of Matt Terry, Louis Tomlinson and ZAYN. It has been a crazy end of 2016 for the singer after his song 'Human' (which was released a LONG time ago) rocketed into the top 40. Can he top off 2016 with the jewel in the Christmas crown?
Little Mix - 'Touch'
#Touch is out now! Let's download & stream the life out of this one https://t.co/DGU6qEB1Ml https://t.co/UAznKBysUt the girls x pic.twitter.com/4nDCrE33mQ

— Little Mix (@LittleMix) December 12, 2016
You can NEVER count out an artist when they have fan as devoted as Little Mix do. The #Mixers have already sent the girls to No.1 with 'Shout Out To My Ex' earlier in the year so it wouldn't surprise us if they could do it again.
The Dave Clark Five - 'Glad All Over'
Yes, this is happening. The 1964 hit is back and in a very big way. Football fans of both Scottish team Rangers and Crystal Palace are pushing Dave Clark Five's legendary hit all the way to the top in a bid to make their own little piece of chart history. And you know what...it might just work.
Honey G - 'The Honey G Show'
Your girl's new single ready to mash up your airways come Friday, and it's gonna be MEGA #SHUTDOWN #TheHoneyGShow pic.twitter.com/IeGlpBhhCt

— HONEY G - RAP ARTIST (@The_Honey_G) December 21, 2016
Your girl Honey G is ready to unleash her very first single since her departure from the X Factor and we really don't know what to expect! Could she cause and upset and completely wipe the floor clean with the competition? 'The Honey G Show' is released on the 23rd, giving her just two days to make an impact!
Matt Terry - 'When Christmas Comes Around'
Matt Terry was in the studio with us when his debut single 'When Christmas Comes Around' debuted at No.3 in the countdown. Could this year's X Factor winner leapfrog positions 1 & 2 and capture this year's coveted prize?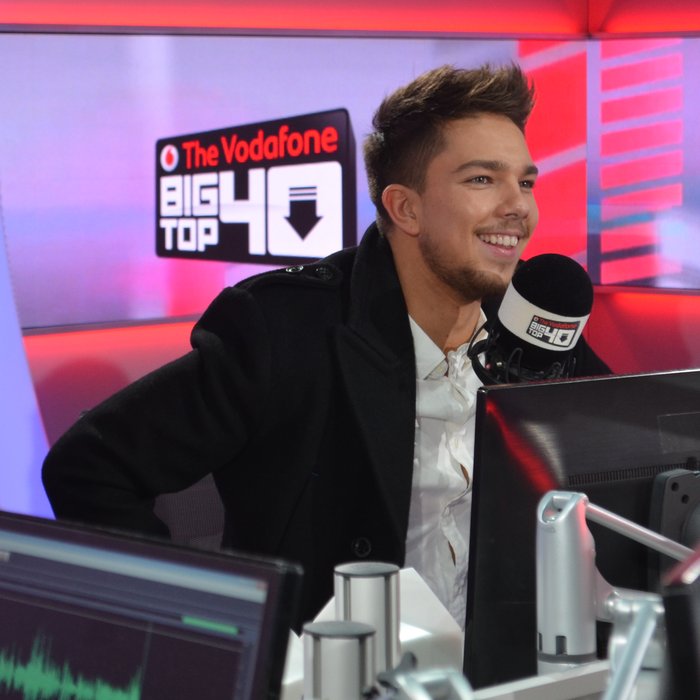 You may also like...