Oh My. You Can Now DM A Christian Grey-Bot On FB Messenger & He's Naughty AF
22 February 2017, 16:08 | Updated: 4 December 2017, 11:10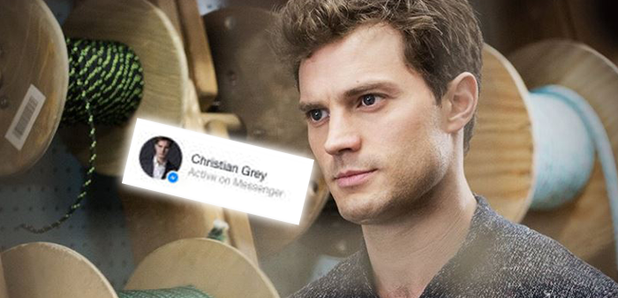 Forget chatting to your mates on Facebook...you can now chat to the hottest character ever created on Messenger!
Aren't you just so sick of messaging people on Facebook and continuously having them either not reply or just turn out to be SO BORING. Well, now is the time for you to message the one...the only...Christian Grey!
The clever folk over at PersonaBots.com have released a the brand spanking new Christian Grey bot so you can now fulfil your wildest dreams and chat to the man himself.
Check it out..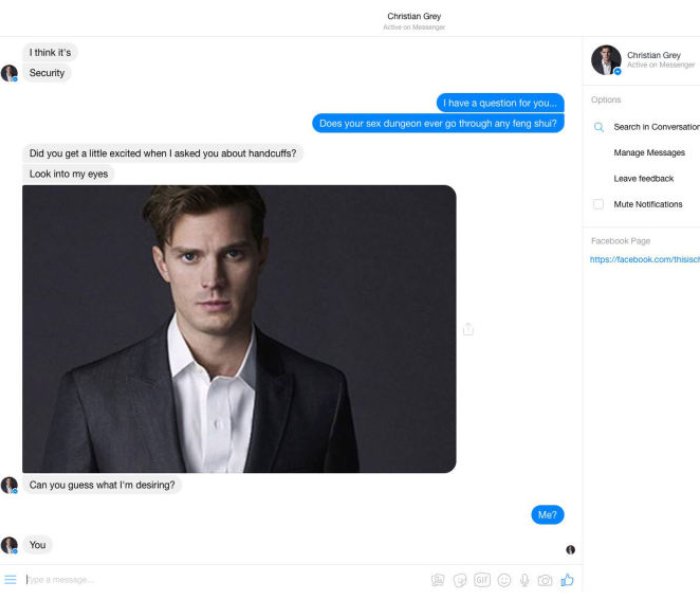 PIC: PersonaBots
There isn't a single question Christian won't answer for you, however we have to say, he likes to change the subject quite a fair bit!
The film has already grossed a HUGE $163 million worlwide since it was released at the start of February, wow.
Want to see Mr.Grey...click here, send a message and be prepared to meet Christian...
PIC: Fifty Shades

You may also like...