Chris Hughes SLAMS Katie Price, Calling Her A "Rotten Piece Of S***", After She Leaks Texts Between Them
18 October 2017, 08:11 | Updated: 4 December 2017, 11:10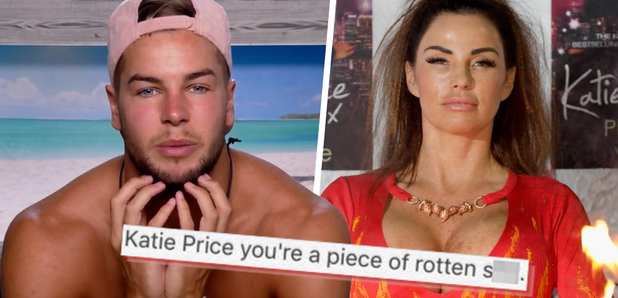 We wonder what Olivia has to say about all of this...
All of our fingers are crossed that there's not going to be a celebrity special of 'Love Island', because after this heated exchange, this would get real awkward real quick.
Recently, Katie Price has claimed she has at least 52 messages from reality star Chris Hughes, and after she seemingly confirmed it to a newspaper, Chris spoke back.
> "That's All Our Bars" - Chris & Kem Hit Out At Marcel & Reveal Their Love Island Bromance Is Over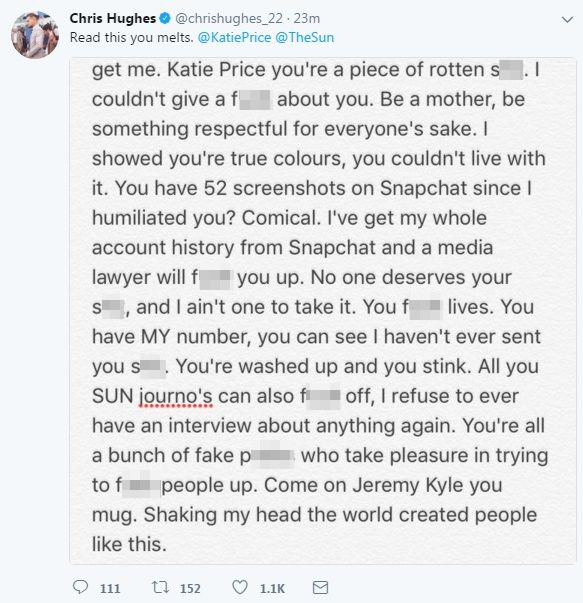 Pic: Twitter
"Katie Price you rotten piece of s***," said Chris. "I couldn't give a f*** about you. Be a mother, be something respectful for everyone's sake."
During his lengthy post, he referred to the whole situation, and the fact that Katie is claiming to have over 50 messages between the two of them, as "comical".
After saying that Katie Price was "washed up" and "stinks", he deleted the post; stating that the language was disrespectful to his younger fans.
We'll just sit here, with a warm cuppa, waiting for Katie's response.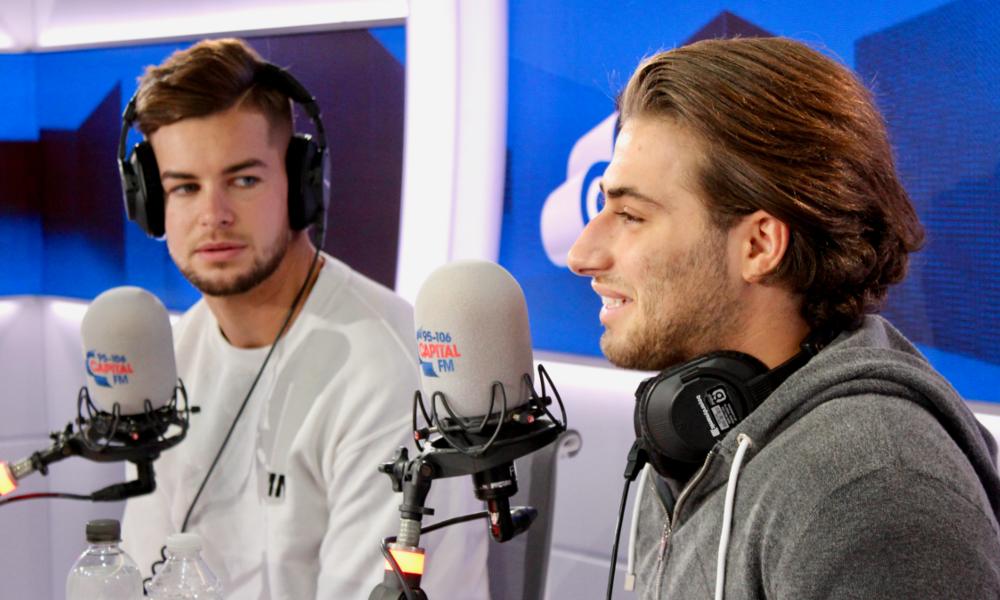 > Download Our App Now - It's SO Your Type On Paper...
As if that couldn't get any juicier, here's Chris and Kem's impression of Katie Price. You've been warned.