Chris Hughes Involved In Horrific Car Crash On The Motorway
15 February 2022, 10:26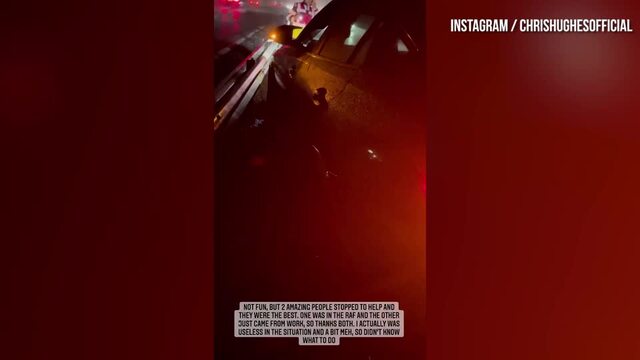 Love Island's Chris Hughes shows aftermath of car crash on the motorway
Love Island star Chris Hughes was in a motorway accident which has left his car in a 'sorry state'.
Chris Hughes has revealed he was involved in a car crash on the motorway on Sunday night.
The 28-year-old former Love Island star managed to escape with just a sore neck and took to Instagram to explain what had happened.
On Monday, Chris showed off an adorable gesture from his girlfriend Annabel Dimmock, who welcomed him home with a thoughtful 'get well pack' after his accident.
Love Island's Greg O'Shea Is Trolling Himself And Amber Gill
Chris told his followers in a post on his Instagram Stories: "Had a crash on the motorway last night and my car's in a sorry state, neck's sore but home to this."
He went on to share a clip of him pulled over on the motorway in the dark, thanking two people for helping him at the time.
"Not fun, but 2 amazing people stopped to help and they were the best," Chris wrote.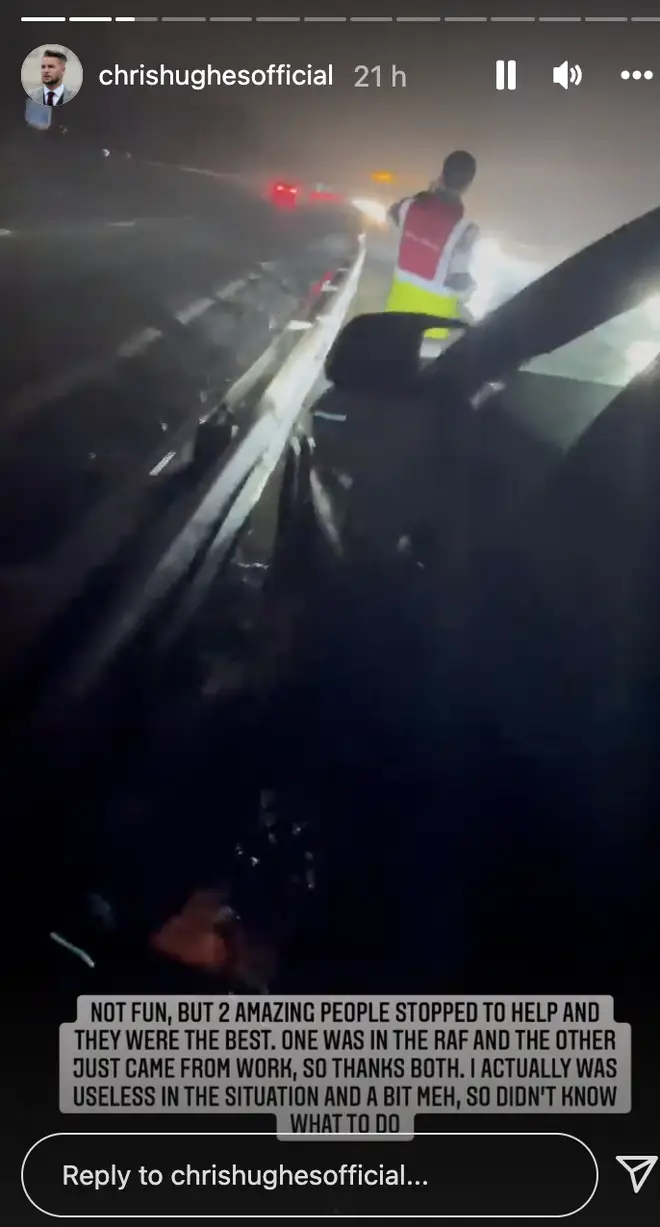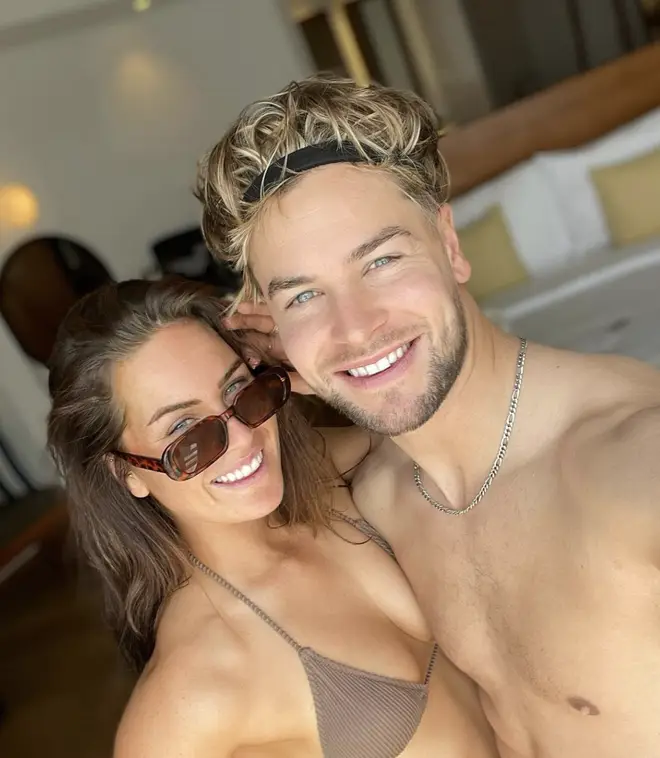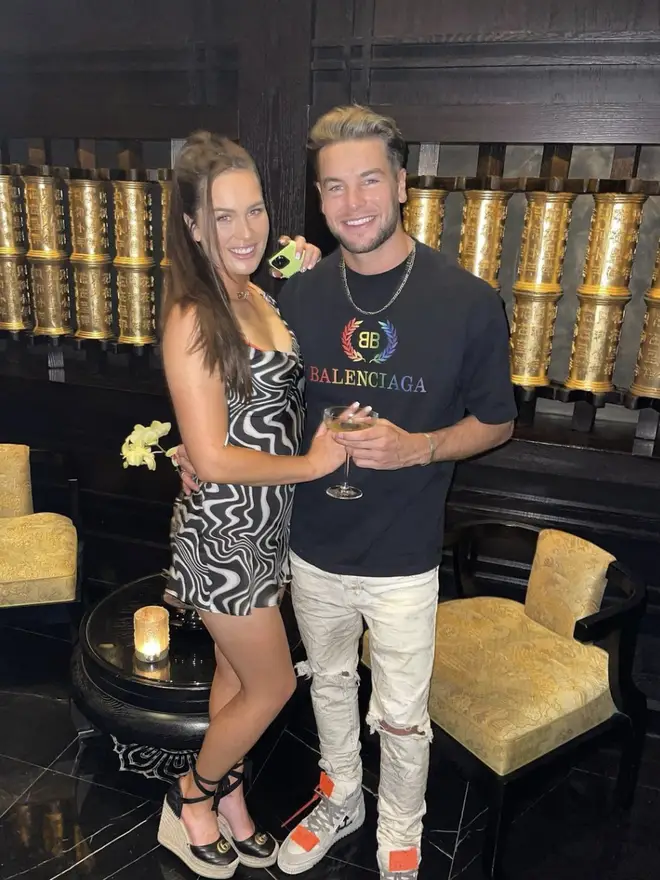 "One was in the RAF and the other just came from work, so thanks both," he added, "I actually was useless in the situation and a bit meh, so didn't know what to do."
Thankfully Chris seemed well enough to continue with a normal Valentine's evening, showing off the sweet setup made by his girlfriend.
Annabel arranged a romantic movie night with a view, alongside dinner for the two of them, with Chris branding her 'a fantastic lady'.
> Here Are All The Ways You Can Listen To Capital