Chloe Ferry Hits Back At Haters Who Criticised Her Surgery & Is Planning To Have MORE
10 April 2018, 14:49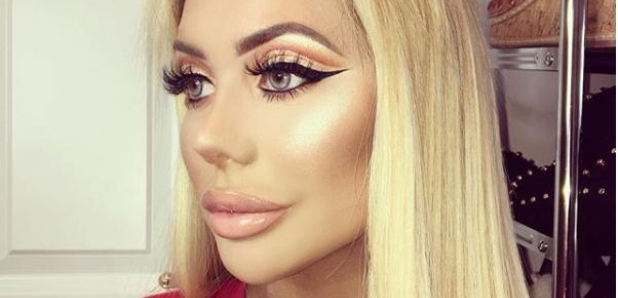 The Geordie Shore star was criticised for going too far with her surgical enhancements.
Chloe Ferry makes no secret of her plentiful plastic surgery procedures, but the backlash against her seems to have got worse lately – but the thick-skinned Geordie Shore star isn't letting it get to her.
Fans Think Chloe Ferry & Sam Gowland Are Having A Baby After They Tease Exciting "News"
As well as lip fillers, Chloe has also had a boob job, fillers in her chin and a nose job among her many times under the knife, and received a lot of hate from fans this week after she and Sam Gowland posted a selfie teasing their exciting news.
Fans compared Chloe to a waxwork from Madame Tussaud's and she retaliated to a fan that said she no longer looked like herself on Twitter:
Ana that's the whole point babes don't pay all this money for surgery to look like myself https://t.co/glKbIczAq9

— Chloe ferry (@Chloe_GShore) April 3, 2018
However, the negativity hasn't put her off having even more surgery – Chloe told New magazine, "I just love injections and getting filler, to be honest. If someone says to us they're going to give us free filler, that's totally fine. I want more."
Chloe also admitted that she had spent a fortune on cosmetic augmentations, with the magazine's estimate of £50k being well below the real amount she's forked out.
She revealed, "It's a lot more I can tell you that. £50k - I wish! I'm bankrupt. I'm not really.
"You know what? The negativity makes me want to do it that little bit more. I love negative comments, bring them on!"
Here's hoping she doesn't go too OTT in the end!
If You Want All The Low-Down On All The Latest Geordie Shore News, Head On Over To Our App!