Just When We Thought It Couldn't Get Better For Chewbacca Mom, She Gets Her Own Doll!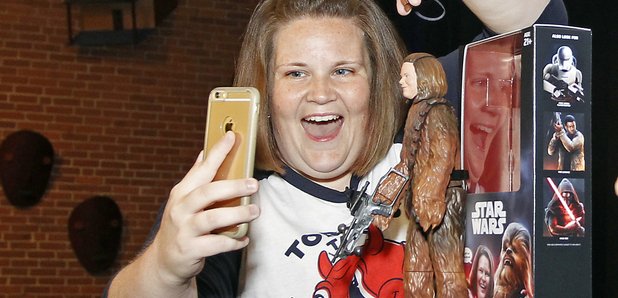 She's met the cast; she's been cruising with James Corden; she's got all of the 'Star Wars' merchandise she could hope for, but this... This is something else!
When you think of viral sensations, 'Damn Daniel' might come to mind. Or you could consider 'Charlie Bit My Finger'. But none will ever come close to Candace Payne.
Or, as you may know her, 'Chewbacca Mom'.
To celebrate her incredible Facebook Live feed - where she giggled for AGES to a mask based on the Wookie - Hasbro invited her down to their HQ and presented her with her one-of-a-kind action figure.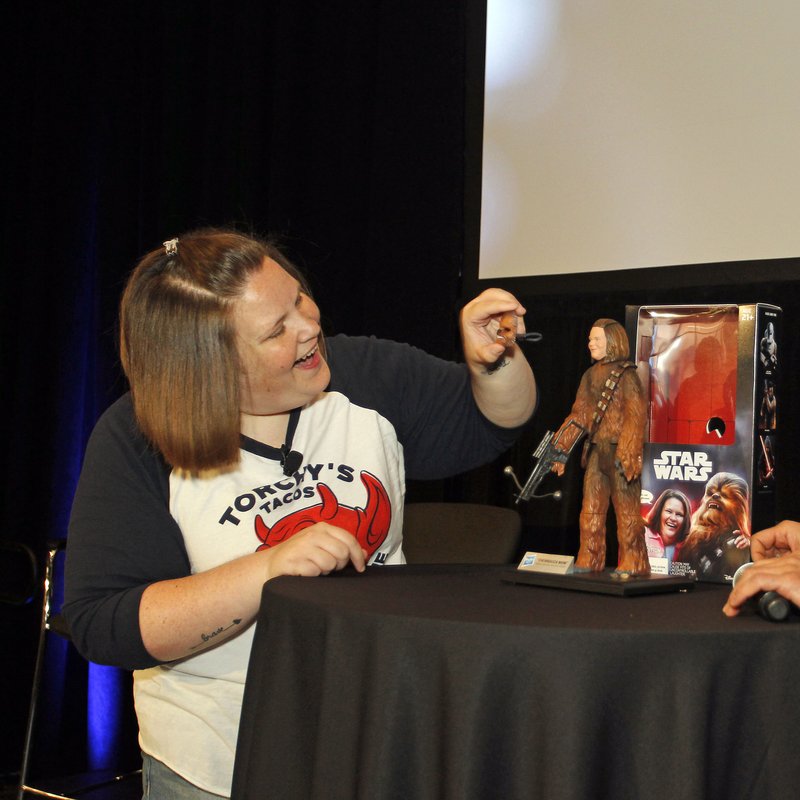 We're not going to lie - we won't be buying it anytime soon, because the sight of the Texas mother with an entirely hair covered body is just plain weird.
Still, when you're as awesome as Candace, you can have whatever action figure you want.
You May Also Like...