Stephen Bear's Been Showing Off A New Girl After Getting Pied By Charlotte Crosby
8 January 2018, 15:37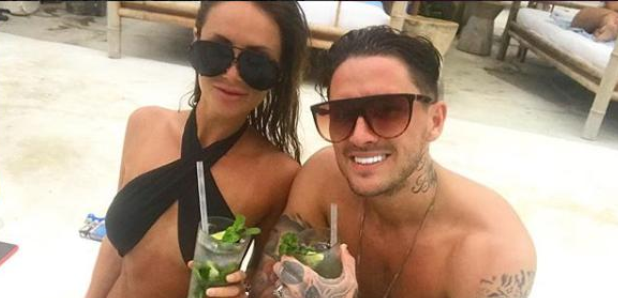 The reality TV contestant unsuccessfully tried to win Charlotte back recently.
The never-ending saga that is Charlotte Crosby and Stephen Bear's car crash relationship is still not done… after being spectacularly pied by Charlotte, Stephen has been flaunting a new lady on his Instagram.
Yep, after Charlotte posted some cosy snaps with her rumoured new man, Joshua Ritchie, Stephen began posting some cosy photos with a mystery new girl while on holiday in Bali.
It was only just before Christmas that Stephen posted an appeal to Charlotte asking for her to give him a second chance, before revealing "It was a no" from the former Geordie Shore lady.
He posted at the time, "Dear Charlotte, I really messed up, if I can rewind the clock back maybe I wouldn't of done the things I did and say. Life's about making mistakes. I've just been really sad recently and I need to get it off my chest.
"I no being with me isn't easy and I will probably send you insane in the end and I really do care and still love you. It might be too late but all I can do is try. The New Years coming up and I would love to spend the rest of my life with you.
"I've done my best and put it out there. I don't show my feeling often so it will be a very long time before you see me open up again. I would watsapp you but you've changed your number. would be nice to slide in my DM though if you see this xx" [Sic]
It looks like its over for these two for now, but that hasn't stopped them both flaunting their new partners for each other to see. Neither of them has wasted much time moving on…