Stephen Bear's Been Caught Selling Fake Yeezys From His New Bali Home
29 January 2018, 17:32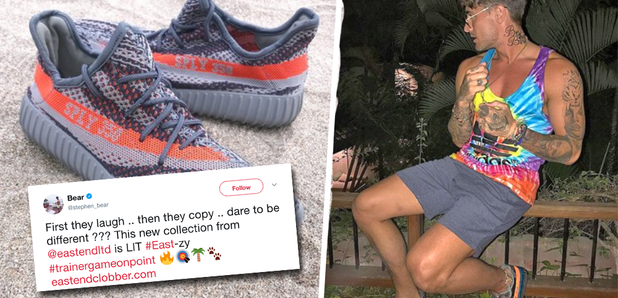 The former CBB winner is selling knock off trainers and we have so many questions.
EastEnd Clobber might not be a household name just yet, but the clothing company endorsed by reality stars and Premier League footballers is certainly making some headlines.
The clothing company, which is owned by reality star Stephen Bear, may want to think about their latest product as it appears they're now stocking fake Yeezys alongside their selection of branded caps and they've named the East-zys.
> Stephen Bear Watching Charlotte Crosby Vids With Yet Another New Bae Is…Different

Twitter user Joshua Fox shared the evidence behind the fake trainers and it's left us with so many questions we don't even know where to start!
Why is Stephen Bear selling fake Yeezy trainers? pic.twitter.com/fNGuS8NiJb

— Joshua Fox (@joshua_fox) January 29, 2018
So from Joshua's tweet above we can see that Bear is the sole owner of EastEnd Clobber and he's even pictured in the East-zy trainers, ironically claiming 'First they laugh...then they copy...dare to be different?'.
He's selling them for £55 which is a fraction of the retail price a pair of genuine Yeezys sell for, which is usually around £180+. Bear even took to Twitter to share a video of the trainers on a beach...
First they laugh .. then they copy .. dare to be different ??? This new collection from @eastendltd is LIT #East-zy #trainergameonpoint https://t.co/6wTWq0BKMF pic.twitter.com/2Agl6fUkzi

— Bear (@stephen_bear) January 27, 2018
Stephen recently announced the he'd bought a villa in Bali and was gong to be living there permanently, so many fans have accused the Essex lad of stocking up on fakes whilst he's there and then trying to sell them to his loyal fans as genuine items.
The inside of the shoes even had adidas originals soles, providing another big giveaway that they're not the real deal.
You can buy these replicas cheaper on eBay from loads of sellers in China - you've obviously just stocked up while in Bali and are trying to rip off fans ( you should've tweaked them to reflect your label and i would've purchased them)

— One Woman (@1woman100dicks) January 28, 2018
If your gona sell counterfeits as your own, at least take out the adidas soles

— KingSo3rdShoota (@IwilslapMcQueen) January 27, 2018
Think you'll be seeing @adidas in court mate

— David Clerihew (@DavidClerihew) January 27, 2018
Congrats on publishing the fact you are selling counterfeit @adidas products

— Karl Button (@Karllbutton) January 27, 2018
Well seen as your in Bali and I wa there recently these are 100% all knockoffs. They sell them for about fiver a pair

— Mark H (@NotoriousMJH) January 27, 2018
Bear is yet to respond to the controversy around the fake trainers and his EastEnd Clobber website is still showing the footwear for sale...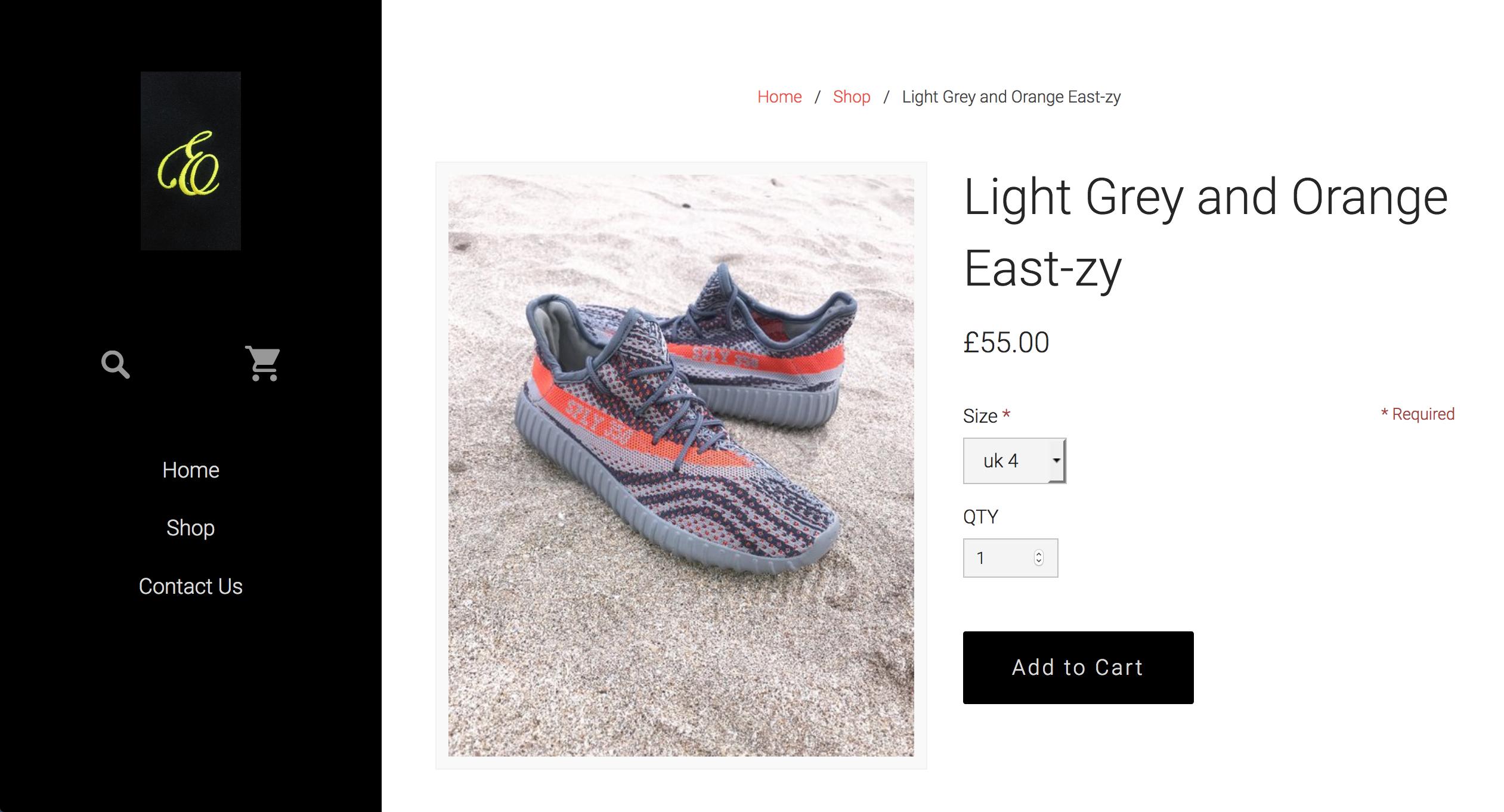 It's not the first time that Bear has openly worn fake designer goods - he was robbed back in 2016 for his £30,000 Hublot watch before later admitting it was a fake and tweeting 'Always wear a fake watch'...
Always wear a fake watch ...

— Bear (@stephen_bear) October 27, 2016
So what do you make of Stephen Bear's latest business venture? Think he'll be receiving a copyright lawsuit from Kanye West & Adidas some time soon?

> Download Our Fancy New App For All The Latest Celebrity News!
Whilst you're here, remind yourself of the moment Charlotte Crosby confirmed she'd split from Bear...