"Going To Rehab Saved My Life" Stephanie Davis Admits She's An Alcoholic
12 February 2018, 16:02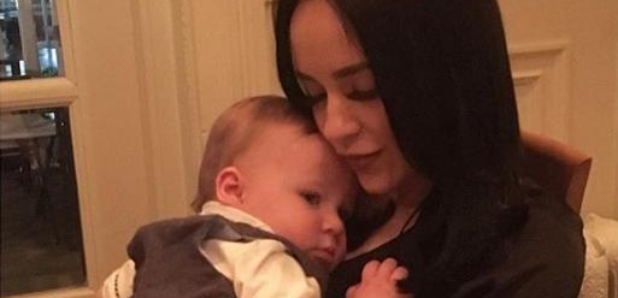 The actress checked into rehab following her relationship troubles with Jeremy McConnell.
It's fair to say Steph Davis hasn't had the easiest time of it in the past couple of years, and the actress has bravely opened up about going to rehab to deal with alcoholism.
Steph revealed that her life spiralled out of control around the time she split from her son's father, Jeremy McConnell, and she turned to alcohol to cope.
She told OK, "I knew that if I didn't take drastic measures to turn my life around, I would end up dead. I was drinking heavily and was diagnosed with post-traumatic stress disorder after I split up with Jeremy, because of everything I had been through while we were together.
"It got to the point where I was drinking most days until I would black out, and I was feeling suicidal. I knew that for Caben's sake, I had to sort myself out before it was too late.
"I'm an alcoholic. Going to rehab saved my life. I've always turned to drink when I've gone through difficult times, but I started drinking more and more when I was with Jeremy in order to block out how awful the relationship was.
"It took me a long time to realise that I had a serious problem. I'm a young girl who appeared to have it all; I didn't fit the stereotype of what I thought an alcoholic was. Rehab has taught me that I have to give up alcohol for good – I'm 90 days sober and I no longer need booze to help me cope."
Steph also made the harrowing revelation that she actually tried to kill herself while she was with Jeremy, a relationship which ended when he assaulted her. She admitted, "I took an overdose while I was still with Jeremy. I was taken to hospital and the paps were outside when I left so now I think Jeremy told them we were there. After we split up there were several times when I thought about killing myself."
We're glad Steph's back on track.