Scarlett Moffatt Shares Empowering Message To Young Girls With Make-Up Free Selfie
18 December 2017, 09:57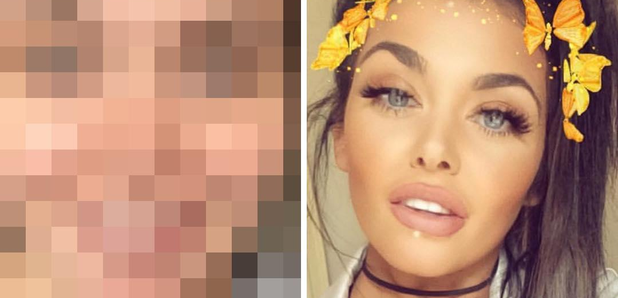 "Don't believe all you see on social media"
If you scroll through our camera rolls, chances are you'll find about 2% meme we've found on Facebook, and the remaining 98% of it will be selfies of us in cute Snapchat filters.
Like, c'mon - as if that dog filter isn't the cutest thing you've ever seen.
> Scarlett Moffatt's Emotional Facebook Message Reveals She Was Dumped By Her Boyfriend On Her Birthday
From Perrie Edwards to Justin Bieber, and everyone in between, the stars are partial to the odd filter selfie too, including Scarlett Moffatt.
However, the 'Gogglebox' star has since received a lot of praise for her outspoken views on edited photos on social media. Scarlett posted a photo of herself with a Snapchat filter next to a make-up free selfie, showing that not all you see on the likes of Instagram and Twitter is real.
The 27-year-old captioned the post as "To all you young girls (and older ladies) out there don't believe all you see on social media. This goes to show what make up and a filter can do love who you are and don't compare yourself to anybody else."
Continuing, Scarlett wrote to her 1.6 million followers "As dr Seuss once said.... Today you are You, that is truer than true . There is no one alive who is Youer than You. [sic]"
> Download Our App And Catch All Of The Latest And Greatest News And Gossip From The World Of Showbiz!
All we know is that Scarlett is gorgeous in both snaps. You go, gurl.
John Cena swung by recently to review the likes of Little Mix and Shawn Mendes' biggest tunes...