Olivia Buckland Apologises For Homophobic Comments On Instagram
11 April 2018, 11:19 | Updated: 16 May 2018, 16:23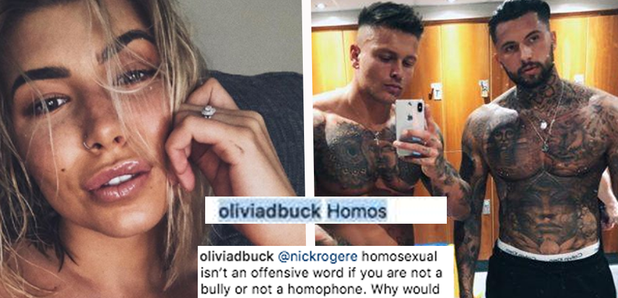 Olivia Buckland is the latest celeb to get called out for their homophobic comments made on social media, but she insists her words are only negative if you choose to make them so!
Love Island's Olivia Buckland has landed herself in some very hot water by leaving a homophobic joke on a picture of fiancé Alex Bowen's Instagram.
She commented: "homos" on a gym selfie of Alex and his pal Brad Skelly and has faced enormous backlash for her use of words.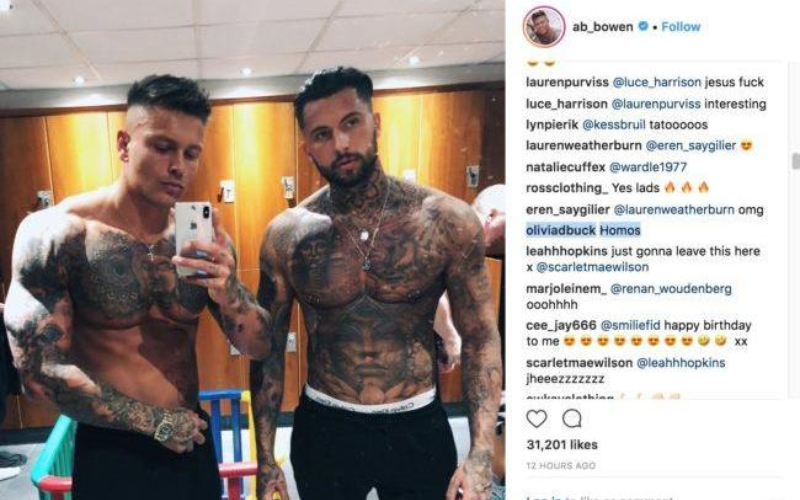 Picture: Twitter
Although her comments have been slammed as homophobic and unacceptable, Olivia was quick to defend herself, saying her comments were only offensive if you chose to take them in a negative way and 'homo' is a perfectly acceptable label.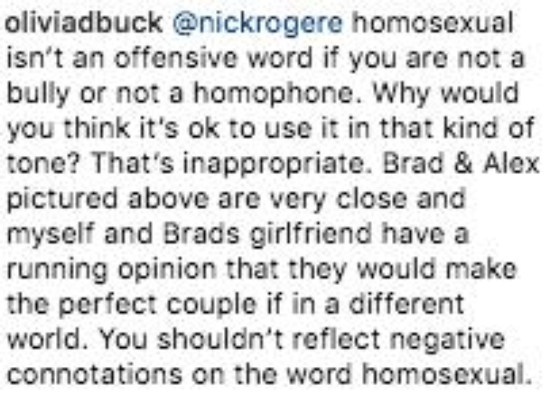 It seems she quickly thought better of this and issued a formal apology for her use of words. Awks.
A spokesperson for Olivia told the MailOnline: ''She totally understands the language used isn't acceptable and has removed her comment. It was a comment said in jest to her fiancé and has now been removed, any suggestion Olivia is homophobic is ridiculous.''
Olivia and Alex have been together since leaving Love Island in 2016 and just returned from a romantic holiday in Barbados and it seems she might want to book another getaway to escape all of this dramz she has caused.
Fancy watching Love Island's Olivia Attwood get thrown out of a bar?