Kendall Jenner Gets Real About Her Battle With "Crippling Anxiety" That Wakes Her Up At Night
12 January 2018, 16:09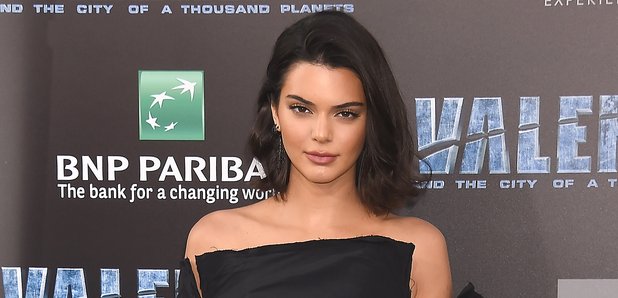 "Everything is so horrible; it's hard to name one thing."
Kendall Jenner has just opened up about her personal battle with crippling anxiety that leaves her waking up at night due to panic attacks.
The reality star and model has been in the public eye since the very beginning of her life thanks to her family's notoriety in the reality TV world and constantly being in the spotlight has taken its toll on her.
Speaking to Harper's Bazaar, she said: "I literally wake up in the middle of the night with full-on panic attacks. Where do I even start? Everything is so horrible; it's hard to name one thing.
"I just think that the world needs so much love. I wish I had the power to send Cupid around the planet, as cheesy as that sounds.
"You go online and you see everyone saying the worst things to each other, and it's hard to stay positive. It's hard not to get eaten alive by all the negativity."
However, the 22-year-old has her way of tuning out the negativity as much as she can by taking breaks off social media and not reading people's comments.
"I definitely don't look at comments. I think Instagram is still a fun place for the most part. I like going on and seeing what people are up to, but I mostly follow stupid accounts with pictures of puppies and little baby animals and people saving animals.
"Forget about Twitter, which is so not fun these days. It just makes me sad."
Just this week Kendall was dragged online for being at the Golden Globes and for having acne to which she had the best response telling her fans to never let a little bit of acne stop them.
While you're here, watch the moment Khloe Kardashian told us everything we knew about Kylie's pregnancy...