The Kardashians Think Younes Bendjima Has Been Setting Up Paparazzi Photos Of Him & Kourtney
5 September 2018, 15:13 | Updated: 5 September 2018, 16:33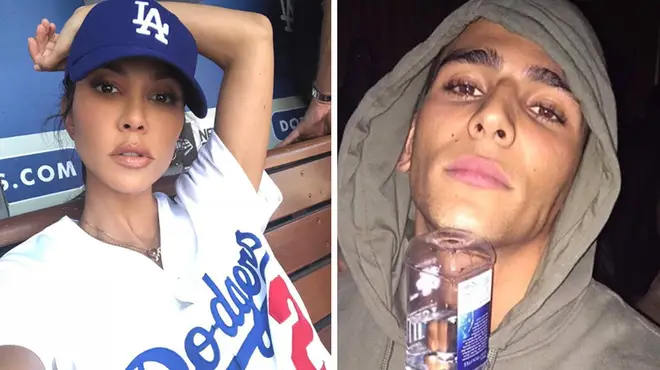 The Kardashian sisters, including Kim and Khloe are apparently glad Kourtney Kardashian split with her boyfriend.
Younes Bendjima and Kourtney Kardashian might be broken up but the pair were papped together in a car in a parking lot in Malibu this week – and her sisters think he was the one who tipped off the photographers.
Kim Kardashian Bluntly Shuts Down Rumours She Had A Fling With Drake
The couple were photographed through the open window of Younes' car having a secret meeting, but according to TMZ, "Kim and Khloe have solid reasons to believe [it] was staged by Younes to squeeze out the last drops of his 15 minutes [of fame]".
Rumours began that the couple might be back together after the photos emerged but the news site's sources were quick to shut it down, claiming the chat was about closure on the relationship.
TMZ also claims it was Younes' decision to park and talk in that particular carpark of a sushi restaurant the couple have never been to before, and the presence of a photographer sparked suspicion as nobody should have known where the couple were.
The sources add that the Kardashian sisters also believe he often tipped off the paparazzi during his relationship with Kourtney, after they would show up at places the couple were hanging out which they couldn't have known about in advance.
The sisters are apparently "more than happy" that Kourtney has moved on – here's hoping that he won't be setting up any more secret photo opportunities to capitalise on her fame from now on.
> Grab Our App For The Latest News And Gossip On Your Fave Celebs!