Kim Kardashian Hits Back After Model Tyson Beckford Claims Her Body Is "Not Real"
1 August 2018, 16:13 | Updated: 2 August 2018, 08:42
Fans weren't happy with Kim's response which seemed to have a thinly veiled dig at Tyson's sexuality.
It's not the first time Kim Kardashian has come under scrutiny for her figure or maybe having had plastic surgery but she took offence when model Tyson Beckford commented on her figure being "not real" – and fans aren't impressed with her response.
Kardashians Slammed For Celebrating Kim's Tiny Figure By Calling Her 'Anorexic'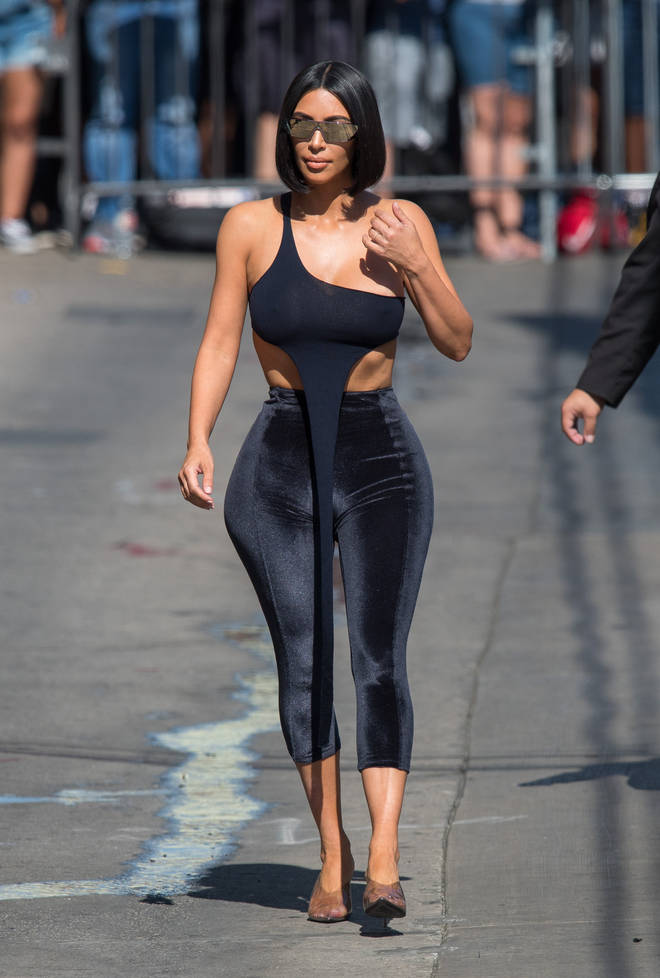 When The Shade Room posted a photo of Kim Kardashian in a skintight outfit, Tyson commented, "Sorry I don't care for it personally. She is not real, doctor f**ked up on her right hip."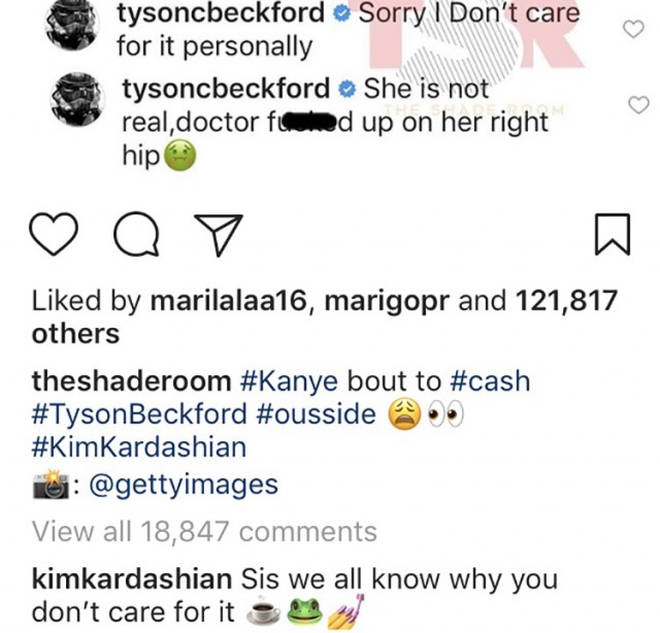 Kim spotted the comment and responded with her own clapback, "Sis we all know why you don't care for it" accompanied by the frog and tea emojis.
Fans weren't impressed with her reply, however, accusing her of homophobia for insinuating the reason he doesn't like her body is that he's gay.
I wouldn't necessarily consider Kim Kardashian's clap back on Tyson Beckford homophobic. Being in the closet is a struggle for many, so "homophobic" isnt the right judgment here.

I would, however, consider it cheap & classless. Only basic b*tches go the gay insult route, Kim.

— M* (@MattyBrand) August 1, 2018
Tyson Beckford shouldn't be slating other people or body shaming but then again @KimKardashian shouldn't be "clapping back" with homophobia. Misogyny is awful but homophobia is just as bad.

— Nick (@NDMORRS) August 1, 2018
@KimKardashian Why the low blow or the implied shot at Tyson's sexuality? No I don't think you're homophobic, but I also don't think it's necessary to imply he's same sex oriented.

— johnzjargo (@johnzjargo) August 1, 2018
Tyson responded on his Instagram stories, saying, "Despite what @theshaderoom might be tryna say, my opinion on women who do plastic surgery stays the same, not for me! I personally don't care for it! Done end of story! Always gonna pick a Beyonce over anyone else."
Eek. It looks like Tyson and Kim won't be hanging out together anytime soon after this…
>Download Our Brand New App For All The Latest Kardashian News