Kendall Jenner's Nudes Photos Leak As Fans Slam Bodyshaming Comments
12 September 2018, 15:18 | Updated: 12 September 2018, 15:21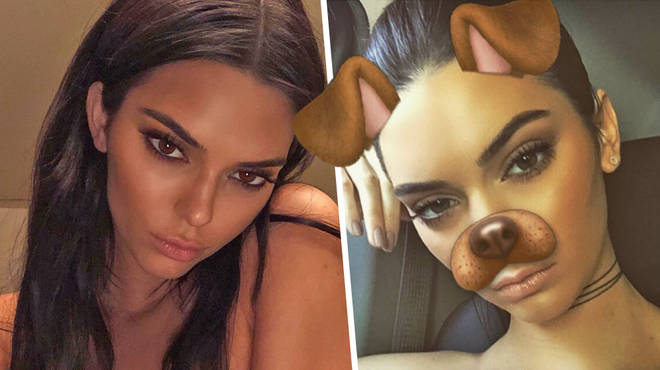 Kendall Jenner's naked modelling photoshoot leaked on Twitter and fans accused people of bodyshaming her after some savage comments.
Kendall Jenner has done plenty of modelling shoots over the years, but one of her latest shoots was a nude one for Russell James' 'Angels 2018 Collector's Edition' art book and the naked pictures have leaked onto social media.
> Kylie Jenner Reveals All About Coping With Bad Press, Her Changing Body And Her Lips
The nude pictures see Kendall adopting all her usual modelling poses, whilst she was also pictured naked riding a horse and running down the beach.
Just saw these Kendall Jenner leaks on my time line and IDK how to feel tbh but all I keep asking myself is surely she was uncomfortable on that horse right? I mean...

— Charlotte Sharpe 🐝 (@so20charlotte) September 12, 2018
Kendall has so far remained quiet on the nude pictures leak and has stayed away from social media, however her fans have come to her defence after she was subjected to negative comments which have been described as bodyshaming.
Amongst the negative comments, people had suggested that Kendall Jenner's nude pictures made her 'look like a boy' and also claimed that she's too skinny.
How Caitlyn got more of a body then Kendell...

— P00p Crave (@PrettyObvious92) September 12, 2018
Fans of the 22 year old model leapt to her defence and slammed the negative comments, with many people labelling them as fat shaming...
y'all preach body positivity but as soon as kendall jenner decides to be naked on a beach you complain that she is "too skinny" or that "caitlyn could do better" stfu she's gorgeous and confident in her body

— mckenzie (@livelongdolan) September 12, 2018
People are literally body shaming Kendall Jenner for being "too skinny" but bashing her sisters for getting surgery. You people are stupid and confused.

— Ju Ju (@julianicole_) September 12, 2018
The Kendall Jenner nudes look exactly like the photos of a very skinny Kate Moss in the 90's so idk why twitter is body shaming her??

— Bri Bri (@inalovelydream) September 12, 2018
i don't particularly care about the kardashians but it is making me feel ill watching kendall jenner being publicly shamed for being skinny and "looking like a boy" when the fashion industry absolutely demands that body from models

— alex (@betterbecoffee) September 12, 2018
It remains to be seen whether Kendall will speak out about the leak or the comments that have flooded social media since the pictures emerged.
It's not the first time Kendall has posed nude for a modelling shoot, but the fact that the pictures leaked ahead of the book's official release will cause some real concern for those involved.
> Download Our Free App For All The Latest Celeb News!