The Kardashians Are Looking For An Intern... But They Won't Be Paying You
26 September 2018, 12:41 | Updated: 26 September 2018, 13:13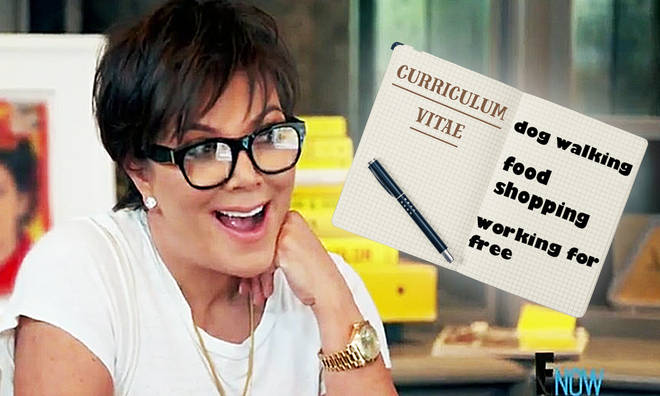 The Kardashians are advertising a new intern role on a job website, but there's a catch - it's unpaid, and needless to say, people aren't over the moon about it.
The opportunity to work for the Kardashians is here, we even have the link to the job application to be their brand new intern, but want to know something really, really cool?
It's unpaid.
Experts Have Worked Out How Much Each Kardashian Would Earn If They Weren't Famous
Yup, a job board, 'entertainment careers' has advertised a role as 'intern/runner' at 'Jenner Communications' and honestly, there's so much to dissect here - firstly, they advertise their job roles on an actual job site, which, for them, is just a bit weird?
Maybe they love the thrill of a nervous teenager turning up to the interview and seeing Kris Jenner staring down her spectacles as she signals to security to open her 900 ton solid gold gates for the interview. Or maybe they just CBA to recruit themselves.
Secondly, they DON'T PAY THEIR INTERNS?! Didn't we just today see news that Kris Jenner has dropped $11 million on a new mansion and actual billionaire Kylie sold her 'spare' house for $9 million?!
The job spec says the intern's responsibilities will include; Running errands, organising, donation tally, helping with kids playroom, motorised cars etc, (literally someone to help with the kids' vast number of electric toy cars), grocery shopping
and helping with dog.
Sadly, the job was taken down yesterday, so we've all missed our chance to do Kris' food shopping, boo.
It's mind blowing they don't see some of these controversies coming their way, isn't that right, Kendall?
>Download Our Brand New App For All The Latest Kardashian News