Sam Gowland & Chloe Ferry's Past Love Triangle Revelation Is Definitely Going To Stir Up Some Geordie Shore Drama
10 January 2018, 12:32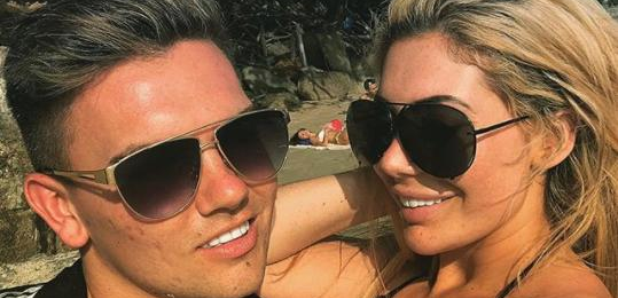 Uh-oh...
Chloe Ferry and Sam Gowland might be growing strong but things weren't always that way at first.
The new Geordie Shore couple have opened up about the awkwardness they went through before they decided to make things official.
Turns out that when Sam initially came on the show even though he had his eyes on Chloe, he didn't want to put all his eggs in one basket - much to Chloe's dismay and there was a love "triangle" going on.
Oh the drama.
Speaking to the Mirror, the former Love Island star admitted: "I did know I liked her [Chloe], but I wanted to get to know everyone else at first as well.
"But I knew she liked me because she started getting jealous, which is quite cute."
Chloe also explained: "When that's going on, everyone knows how much of a psycho and jealous I am, but this out of all the series this has definitely been my favourite and my happiest one.
"Obviously there's going to be drama [in the new Geordie Shore series], but this is the happiest."
Even though the 22-year-old's been sporting a massive rock on her finger, it doesn't look like these two will be getting engaged anytime soon.
While you're here, watch the moment Chloe opened up about her plastic surgery...