Channing Tatum And Jenna Dewan Split After Almost Nine Years Of Marriage
3 April 2018, 07:21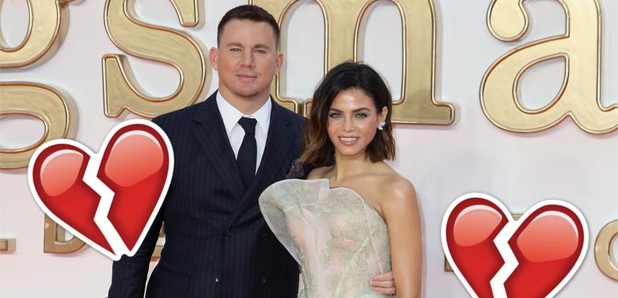 It's official - after hearing the news of this divorce, today's already cancelled.
We've always longed for a relationship like Channing Tatum and Jenna Dewan's. So when we woke up on Tuesday, 3 April, our hearts officially shattered into thousands and thousands of pieces.
The 'Magic Mike' star took to Twitter to share an emotional post which he penned with his now-ex, Jenna, saying "We have lovingly chosen to separate as a couple."
> 24 Pics Of Channing Tatum's Body Transformation To Get You Pumped Up For Your Next Workout!
The pair, who met on the set of 'Step Up' in 2006, continued to say "Absolutely nothing has changed about how much we love one another, but love is a beautiful adventure that is taking us on different paths for now.
"We are still a family and will always be loving dedicated parents to Everly." The pair finished the lengthy message by stating that they were not going on to comment on it further, and sent their love to their millions of fans.
April 3, 2018
We'd like to formerly apologise for ruining your day by bringing this heart-breaking news to you.
> Feeling Blue Now? Don't Worry - Our Flash App Will Cheer You Right Up!
Just enjoy watching Channing Tatum train James Corden for 'Magic Mike'...