EPIC FAIL! The Most Embarrassing Celebrity Moments Of 2015... So Far!
11 November 2015, 11:32 | Updated: 4 December 2017, 11:10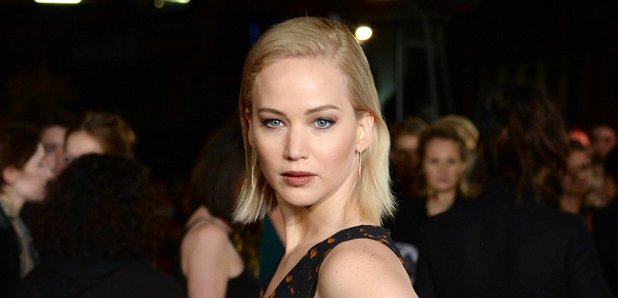 From stage falls to wardrobe malfunctions (read: nip slip!), the biggest stars in the world can't escape the camera when they make a boo-boo!
They're some of the hottest performers on the planet - so OBVIOUSLY we follow their every move religiously.
When Jennifer Lawrence surprised NO ONE by falling over (again) at the premiere of The Hunger Games: Mockingjay Part Two...
Sadly this is becoming a bit of a trend for everyone's favourite young actress J-Law as she's famously fallen over several times at awards shows and events over the past couples of years. Luckily she has a good sense of humour about it all!
VÍDEO da hora em que a Jennifer se foi ao chão! Tadinha gente hahaha :') pic.twitter.com/88DLEXzzEb

— JLBR - 7 Dias! (@JLawrenceBrasil) November 10, 2015
When Britney's bodysuit decided to SERIOUSLY misbehave... and her dancers REALLY panicked about it!
During one of her 'Piece Of Me' shows on her Las Vegas residency, Britney's bodysuit zip slipped all the way down the back leaving her flashing a LITTLE more flesh than she intended. While it wouldn't have been that bad if they'd left it alone, her backing dancers made the whole debacle SO much more obvious by frantically following her around the stage trying to do the zip up! #MUSTWATCH
Demi Lovato reveals her favourite dish... is a mug?! And then INSISTS she was joking!
Demi had an embarrassing/amazing moment in September 2015 when she was asked what her favourite dish is during a press junket interview. The split-second look of panic on her face would have been good enough, but the fact she full-on commits to her answer is just incredible.
"I like mugs, because they've very comfortable in your hands and they hold hot things." Demi, we love EVERYTHING about this. And let's face it… she's kinda right?
Rita Ora can't handle a car door (get it?)
Looks like Rita Ora partied a little too hard ahead of this year's MTV VMAs! The 'Body On Me' singer trapped her finger in a car door damaged her finger and nail in August this year. Ouch!
Madonna's EPIC cape fail at the BRIT Awards 2015.
It was the moment that spawned a million memes, and sent Twitter in to meltdown! During an energetic performance of her single 'Living For Love', one of Matador Madge's backing dancers was supposed to whip away her long black cape in one fluid motion - but things didn't quite to go plan. The cape was tied too tightly around the singer's neck, sending the 56-year-old singer tumbling down a flight of stairs. Ouch!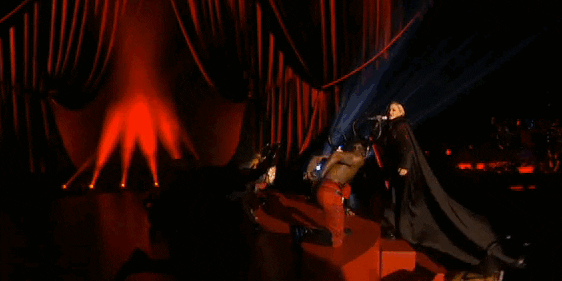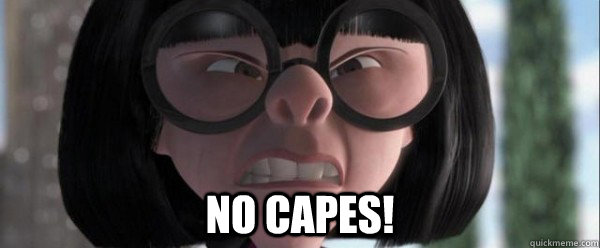 Enrique battles a drone... loses. (But he's still a 'Hero'!)
We've always known that Enrique Iglesias is a true showman, but he proved that NOTHING will still one of his concerts - not even a serious injury! In June, the 'Bailando' sex god grabbed a flying drone during a show in Mexico which almost sliced his fingers off! Despite being covered in blood (and probably in a lot of pain), Enrique carried on performing for 30 minutes before being air-lifted to hospital.
We *almost* see a little more-a Ora! #NipSlip
What sort of 'embarrassing moments' list would this be without a popstar inadvertently flashing some flesh? Rita Ora is no stranger to risqué outfits, but we almost saw a little more of the 'Poison' star in Cannes this year. We were definitely feeling a little 'Hot Right Now' when Ms Ora's white jumpsuit was one mis-timed step away from falling down completely.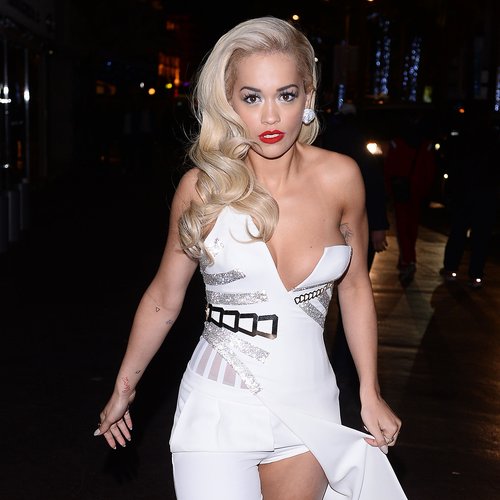 (Picture: Splash)
Jessie J has a rather awkward wardrobe malfunction... below the equator.
From potential nip-slips to problems south of the equator, this time we're looking at poor old Jessie J. After an outing to the cinema in June with her beau, Luke James, Jessie posted a picture of her ripped leather trousers to her Instagram account. Hilariously, her man's bottoms suffered a similar fate. You know what they say about couples who rip their groins together... (Well, we hope you do, because we've got no idea)
Pharrell saves Kim Kardashian from a seriously HOT situation
Kim Kardashian publicly thanked Pharrell Williams in June 2015, when apparently the feathers on her dress got a little too close to a burning candle. The reality TV megastar was saved by Pharrell and his wife, Helen Lasichanh, who jumped on Kimmy K to put out the flames. Unconfirmed reports suggest that Sean Kingston urged somebody to call 911.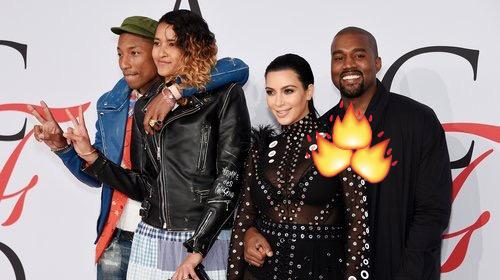 The Edge walks off... the edge...
There's stage falls, and then there's this! The U2 guitarist may not appear on your iPod, and you might actually have to ask your dad who he is, but all you need to know is that he has the most epic stage fall of ALL TIME!
Niall takes a tumble during work experience
Let's be honest, being a pro-golfer's caddy is the equivalent of being a tea-boy in an accountants' office during year 10 work experience - except on a much more televised scale. So spare a thought for poor Niall Horan, who fell over in front of the world's media while carrying Rory McIlroy's clubs... on LIVE TV!
@NiallOfficial Bless Ya! pic.twitter.com/hrz3mRxuB3

— Chloe Minchin (@chloeminchin__x) April 8, 2015
John Travolta makes us cringe just a little bit more...
First of all there was his cross-dressing in 'Hairspray', then there was the whole "Adele Dazeem" thing, and now there's this... Poor old J-Trav just can't catch a break! The Internet was buzzing at how creepy the 'Grease' star was acting at this year's Oscars. Just a year after getting Idina Menzel's name wrong, he decided to make amends by STROKING HER FACE! Serious, who does that? Oh, the same person who decides to awkwardly kiss Scarlett Johansson, apparently... #cringe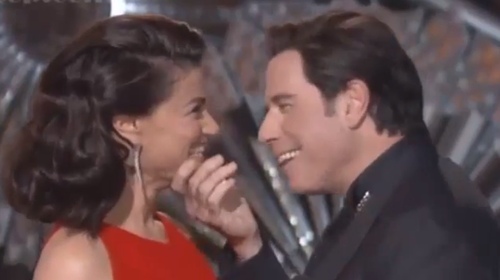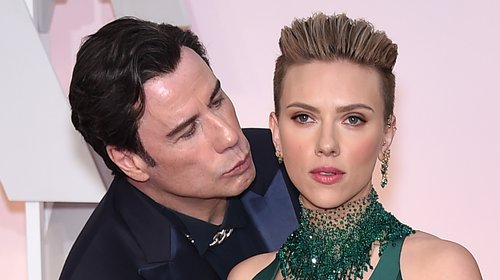 (Picture: PA)
Drake's becoming Madonna's latest victim...
So this year's Coachella was eventful, wasn't it? Not only did California see one of the best music festivals of all time, Madonna also added another name to the list of "snog victims". We couldn't stop cringing at her attack on Drake's poor, innocent mouth back in April. #PrayForDrake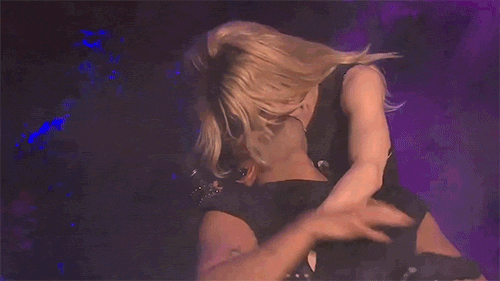 (Image: GIPHY)
Bonus: Check out One Direction's best stage fails