"No Laughing Matter" - Fans Slam Celebrity Big Brother For 'Mocking Mental Illness' On Launch Night
2 August 2017, 10:58 | Updated: 4 December 2017, 11:10
It wasn't all smiles and cheers on opening night!
For many people the launch night of Celebrity Big Brother is a chance to sit down and plan whether they're about to invest the last few weeks of their summer into watching the whole series.
Well after last night's introductions we certainly will be!
> QUIZ: Navigate Your Way Through The CBB House & Find Out Which Celebrity Legend You Are!
But pretty much straight after the first housemate entered, there was already a controversial moment - no messing around this year. Shaun Williamson aka Barry from Eastenders was the first housmeate in and BB set him a secret task.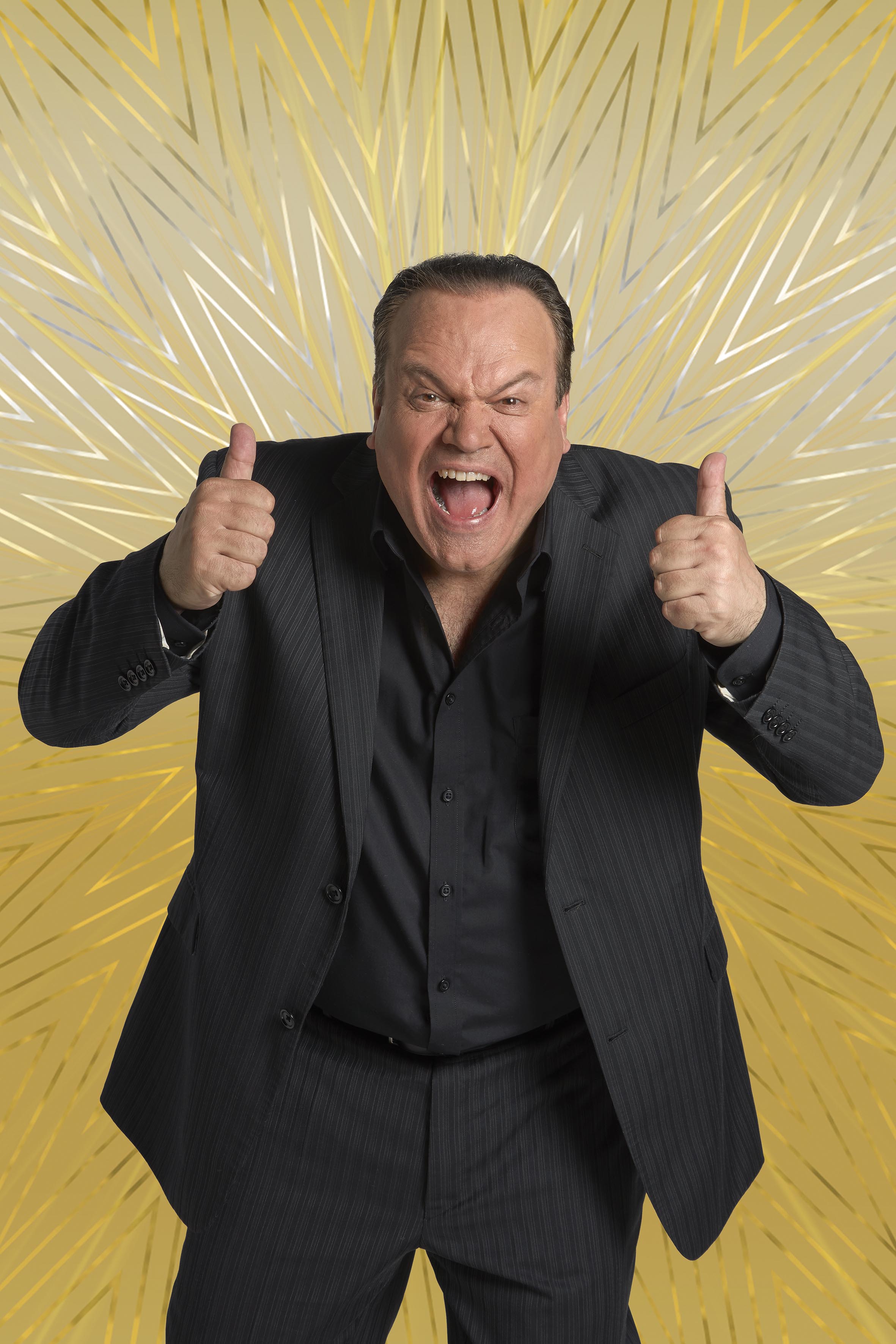 (Pic: Channel 5)
Shaun was challenged to fake having 'first night nerves' and was told that he had to increase the level of his fake anxiety each time a new housemate entered.
But many CBB viewers weren't happy that the show was using mental illness as the butt of a joke and took to Twitter to share their opinions on the whole thing...
I love #cbb but gutted they are making light of mental illness for a task faking anxiety and panic attacks made me sad ☹

— Sonia Forever You (@SoniaDunsdon) August 1, 2017
The task #CBB gave Barry is not only a bit crap but getting someone to fake anxiety and panic attacks when they're real issues?

— Emma Kelly (@TooManyEmmas) August 1, 2017
I'm really not digging this whole #CBB task I feel it's making a mockery of those with genuine anxiety and other mental health issues.

— Kirk Virgil (@KirkVirgil) August 1, 2017
Hm. #cbb faking anxiety and panic attacks for a task, then running an ad for a show about a previous contestant's mental health. Class.

— Aunty Lush (@AuntyLush) August 1, 2017
Faking a panic attack and anxiety for a task isn't even funny really. #CBB

— Gavin (@GavinWorby) August 1, 2017
Sorry, but encouraging someone to basically fake an anxiety attack is not cool. #CBB #CBBUK

— Everything Emilie (@EverythingEm_x) August 1, 2017
Why is #CBB basically mocking anxiety issues with the tasks they're making Shaun do

— Danielle Emily (@danielleemilyx) August 1, 2017
Pretending that you have anxiety for a laugh... Okaaaaay #CBB

— Jemma (@jemmadearden) August 1, 2017
Whilst show producers clearly though they wouldn't offend anyone with their secret task, anxiety is a real and a serious problem for some people, so it's understandable that many people had a negative reaction to it.
Considering that the show hasn't even been on for 24 hours yet, we're sure this won't be the last controversial thing that happens in the next few weeks, so we'll be keeping our eyes peeled!
As we wait for the next bit of juicy CBB gossip, why not take a trip down memeory lane and relive the time Nicola and Jamie got close in the garden during the last series...
Check out the Capital App now to get your eyes round all the latest CBB chat and your ears round all the biggest hit music anthems