Randomly, Brooklyn Beckham's About To Make The Most Money From The Spice Girls Reunion
19 February 2018, 12:08
The 18 year old could potentially earn millions from the ladies' big comeback!
When we first heard about the big Spice Girls comeback, we were obviously excited - the biggest selling female group of all time returning to give us all those girl power pop feels once more...what's not to love?
As our excitement builds for whatever the ladies have got planned, one thing we didn't expect to see was that Victoria Beckham's 18 year old son Brooklyn would be the biggest earner from the whole thing!
> Brooklyn Beckham Spills The Beans On When He, Ed Sheeran & David Beckham Stripped Off In A Pub!
Yep, according to reports it won't be Baby, Ginger, Sporty, Scary or Posh who get the biggest paycheck of all from a potential world tour, but photography supremo Brooklyn.
Rumours have been floating around for a while now suggesting that Brooklyn is about to drop out of his photography course at New York's hugely prestigious Parsons School of Design and he could soon be putting his skills to good use.
It's believed that Brooklyn is in pole position to be handed the role of Official Photographer for a potential Spice Girls world tour and if he is the only person given access to the group, he'll be able to sell his exclusive snaps for a seriously hefty sum.
Having only released three studio albums, the Spice Girls managed to sell over 85 million records worldwide, cementing them as the biggest all-female musical act in history.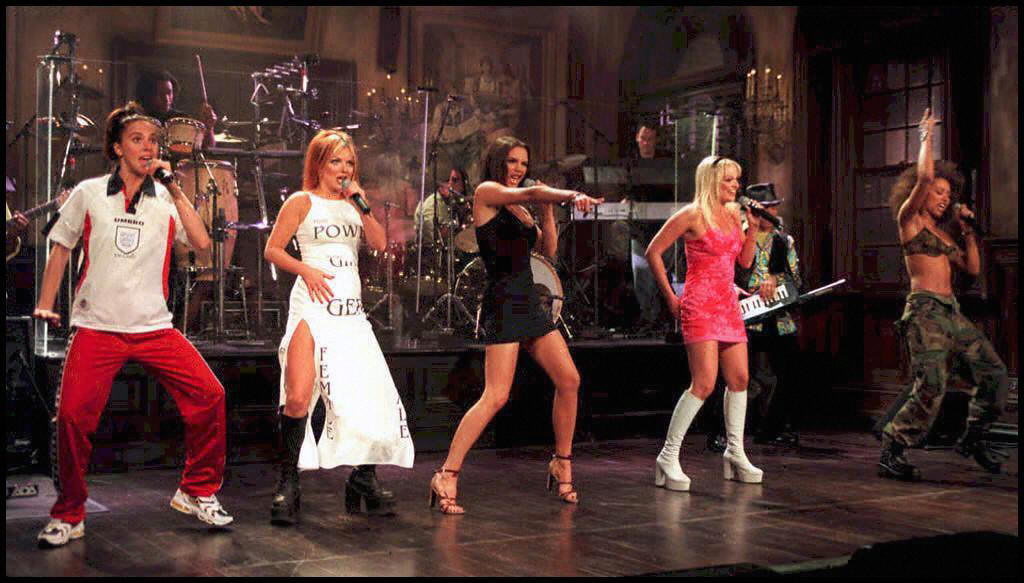 (Pic: Getty)
Brooklyn is no stranger to photography having released his debut photography book 'What I See' back in 2016, plus he's super close to his mum, so we're expecting some great behind-the-scenes shots if this all becomes a reality...
If Brooklyn does end up travelling the world with his mum and the rest of the group, it remains to be seen whether his girlfriend Chloe Grace Moretz will join them.
The pair have been pretty inseparable in recent times and it's unlikely they'd want to spend too much time apart, even if there were mega bucks involved. So we'll be keeping a close eye on this whole thing!
> Download Our Fancy New App For All The Latest Celeb News!
Whilst you're here, test your knowledge of 'The Beckhams' against... Brooklyn himself!