Get To Know Sonia Ben Ammar... You Know, The Lucky Girlfriend Of Brooklyn Beckham!
30 March 2016, 16:51 | Updated: 10 December 2018, 15:57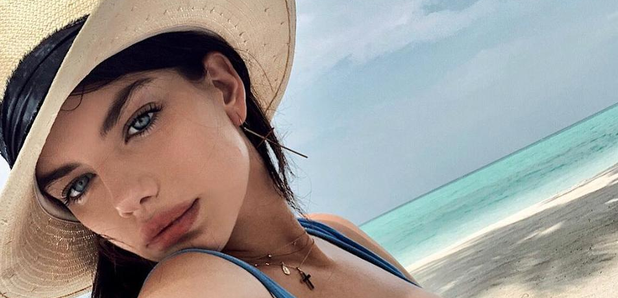 WHO is this girl Brooklyn Beckham is rumoured to be dating? Well, she's beautiful, she's French and she has a KILLER voice on her.
With the rumour mill going crazy that Brooklyn Beckham has a new girlfriend, we've done our detective work to find out everything we can about the lucky lady - Sonia Ben Ammar.
She's a 17 year old French model
Sonia is signed to Next Model Management and with those long legs and big green eyes, she is bound to be scoring campaigns left, right and centre... sooner rather than later.
But she really wants to be an actress and singer
She's starred on French broadway and in French film, Jappeloup, but what we LOVE the most is her cover of Justin Bieber's 'Purpose'.
She parties with the A-List
She has best friends in Selena Gomez, who she sat next to on the FROW at Louis Vuitton but she also runs in the same circles as Rihanna. She's fairly well connected.
Her and Brooklyn share a tonne of Instagram similarities
With her arty black and white photos, and edgy polaroid shots, Sonia and Brooklyn both choose for an edgier approach to Instagram. She has even racked up 125k Instagram followers!
Her and Brooklyn met in the Maldives
They are thought to have first set eyes on each other in the Maldives during a New Year's holiday with their families in 2014. Could they have been a more romantic setting?
She's a sporty gal
From boxing to intense gym sessions and yoga, Sonia makes sure that she keeps in shape in whatever way possible.
She's a big fan of an inspirational post
Yep, she's one of 'those'. The type that posts phrases in order to motivate and inspire their followers. Thanks for the life advice, Sonia.
She has her pout nailed
Being a model, a good pout is second nature to Sonia and boy, she is not afraid to show it off.
She's quite the fashionista
She has her street style down to a fine art and her style falls somewhere between edgy biker chic and laid back Parisian.
You may also like...