It Looks Like Brooklyn Beckham And Chloë Grace Moretz Are A Thing Again After These SUBTLE AF Hints
18 September 2017, 11:07 | Updated: 4 December 2017, 11:10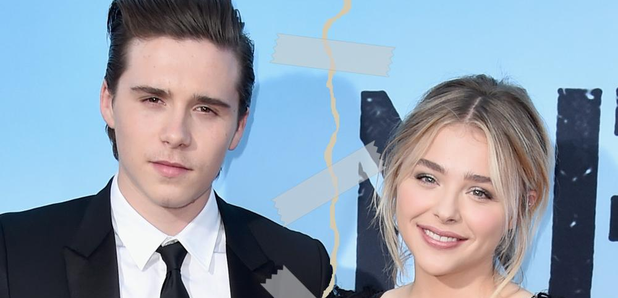 In all honesty, we're pleased 'cause they're just SO damn cute.
After Brooklyn Beckham and Chloë Grace Moretz split, we were playing The Black Eyed Peas' 'Where Is The Love?' over-and-over again in our minds.
But hold that thought, because a few of us eagle-eyed followers noticed something that could make the world a happier place...
> WATCH: Brooklyn Beckham Spills The Beans On When He, Ed Sheeran & David Beckham Stripped Off In A Pub!
While it was thought that David Beckham's son was dating Madison Beer, others are under the impression that Brooklyn's rekindled his on-off relationship with 'Kick-Ass' star, Chloë, after their activity on Instagram.
Brooklyn recently uploaded a snap of him catching up on 'Game Of Thrones' (c'mon, bro - you're slacking) where he captioned it saying "Missing my girl". Could he be talking about Cersei? Or - if Chloë's comment is anything to go by - was it totally about her?
Dropping some rather cryptic clues, the actress responded to the photo with a love heart and a wilted rose emoji.
This comes after some other hints dropped by the duo. Being the photographer-protégé that he is, Brooklyn uploaded a smouldering snap of him in black-and-white strutting through a corridor. Nothing big there.
> We Know You Don't Wanna Miss A Second Of This News, So Download Our App And We'll Keep You Updated
Until you see that Chloë uploaded a very similar B&W snap in a very similar-looking corridor. Maybe they just happened to be staying in the same area, and... Oh wait. Brooklyn ACTUALLY liked Chloë's snap and commented on it with "Cute x".
That's a kiss. That's a kiss. Okay, we don't wanna get our hopes up, but... THAT'S A KISS, PEOPLE!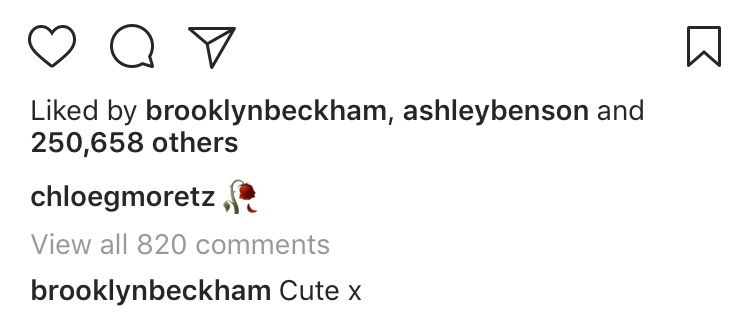 You think you know the Beckhams? Test your knowledge against... AN ACTUAL BECKHAM.