"He'll Be Great" Blac Chyna Opens Up About Rob Kardashian Becoming A Dad & The Wedding
23 June 2016, 14:39 | Updated: 4 December 2017, 11:10
The couple are rumoured to be tying the knot next month… and Rob can't wait to become a father!
The first baby with the Kardashian surname is on the way and it's safe to say Rob Kardashian is pretty excited to be a dad – and Blac Chyna thinks he's going to be brilliant at it!
Chyna opened up about her pregnancy, the couple's upcoming wedding and how good she thinks Rob will be at parenting at Cannes Lions this week. "He's a genuinely loving person, and he's really supportive. He's been supportive of me and the people I'm around and he's gonna do good. Rob has all the qualities of a good father. He'll be great."
Chyna's long been credited as the one that turned Rob's life around and got the formerly reclusive star back to a healthy life. She explained, "It makes me feel good but I tell him to give himself some credit also. It's not just me, it's both of us doing it together."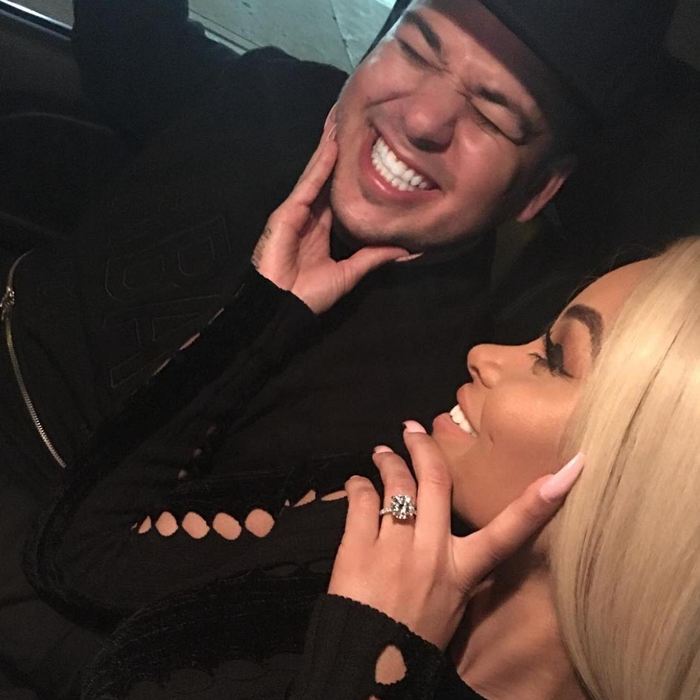 New reports have suggested that Rob and Chyna might be tying the knot next month, in July, but Chy has claimed that they haven't started the planning just yet. She admitted, "We haven't started any wedding preparation just yet. I'm trying to do one thing at a time."
According to People magazine, even the Kardashians have come round to the romance – with Kylie Jenner said to have got so close to the couple that she might be their bridesmaid – after they saw how much Chyna helped Rob out of a really dark time.
The source claims, "They literally thought he was going to die and she saved him. The [Kardashian sisters] have gotten over their issues with Chyna now. They've welcomed her in."