Blac Chyna Has Released Her Own Emoji Range... But Did She Throw Shade At Kylie Jenner?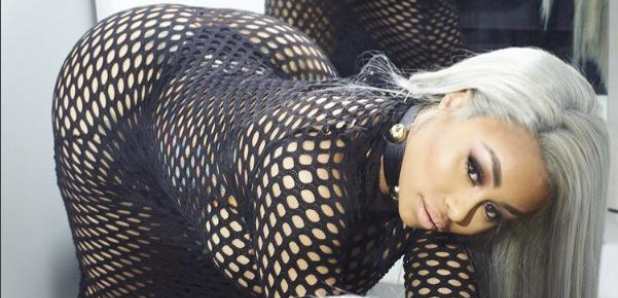 OMG. Blac Chyna has launched her own emoji range and we have a feeling that a certain member of the Kardashian clan is not going to be happy.
Blac Chyna is following in the footsteps of her soon to be in-laws, The Kardashians, and her BFF, Amber Rose, as she has now released her own range of Emojis.
The range - aptly called Chymoji - consists of both non-animated and animated faces. And some of them are SERIOUSLY racy.
In one 'Chymoji', Blac is seen naked with her signature pink hair, whilst her fiance, Rob, peers from behind her… WOAH.
There is also one of Rob, Blac and their future baby and another of a baby bottle with a 'Kardashian' necklace hanging around it. She's clearly proud that she and Rob will be continuing the Kardashian name!
In fact, she loves the surname so much that she has apparently filed to trademark the name 'Angela Renee Kardashian', despite not even being married to Rob yet!
What's even stranger is that, according to reports, she filed for this two weeks before Rob popped the question!
BUT, has Blac Chyna thrown some shade at Kylie Jenner with the release of her 'Chymoji's?
Yep, social media has noticed some similarities between the youngest Jenner sibling and one of Blac's animated emojis.
The lips, the dark, short hair? That definitely looks like Kylie to us... But what's worse is that the emoji shows someone slapping her around the face!
EEEK. Not cool, Blac.
The former enemy of the Kardashian family later took to Snapchat to give her followers a insight into her pregnant life.
Sharing some snaps of her and her fiance, Rob Kardashian, running errands around LA, she made sure that everyone knew what her pregnancy cravings were - chicken salad sandwiches from fancy Beverly Hills cafe, Porta Via.
Obviously, being the avid Snapper that she is, she couldn't go without using a filter. Posing with a dummy and baby hat, the model is clearly excited at the thought of being a Mum.
N'awww.
You May Also Like...