Beyoncé Is Now The Most-Awarded Artist In Grammy History
6 February 2023, 10:19 | Updated: 6 February 2023, 10:43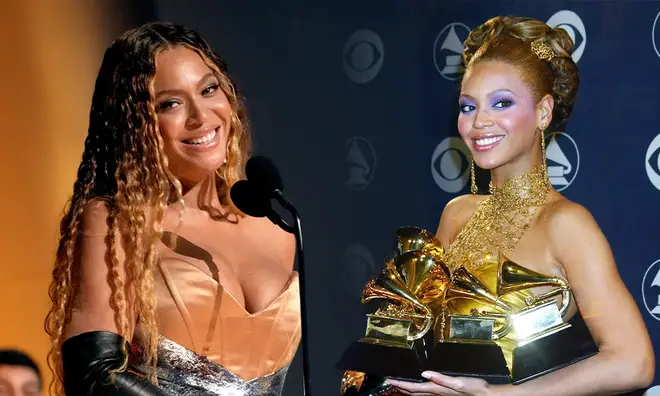 After the 2023 Grammy Awards, Beyoncé is now the most awarded artist in the Recording Academy's history! Here's a breakdown of all her wins over the years...
The 2023 Grammys was a big night for Beyoncé, with the star taking home four awards in coveted categories on February 6.
The 41-year-old musician's most recent wins brought her grand total of Grammy awards to a whopping 32 gongs!
She received her first nomination from the Recording Academy back in 2000 and has been put forward for an award 79 times altogether, so it comes as no surprise that she's now made history!
Everyone's Happy For Harry Styles' Big Grammy Wins: Niall Horan, Taylor Swift & More
Beyoncé dominated music last year after returning with her seventh solo studio album 'Renaissance', as a result, she nabbed Best Dance/Electronic Album.
The musical icon also won Best R&B Song with 'Cuff It', Best Dance/Electronic Recording with 'Break My Soul', and Best Traditional R&B Performance with 'Plastic Off the Sofa' – wow!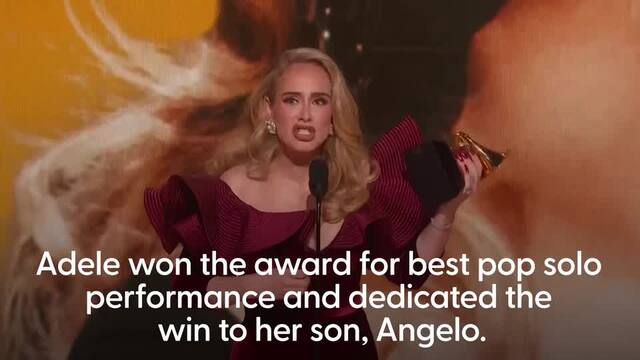 Beyonce becomes the biggest Grammy winner in history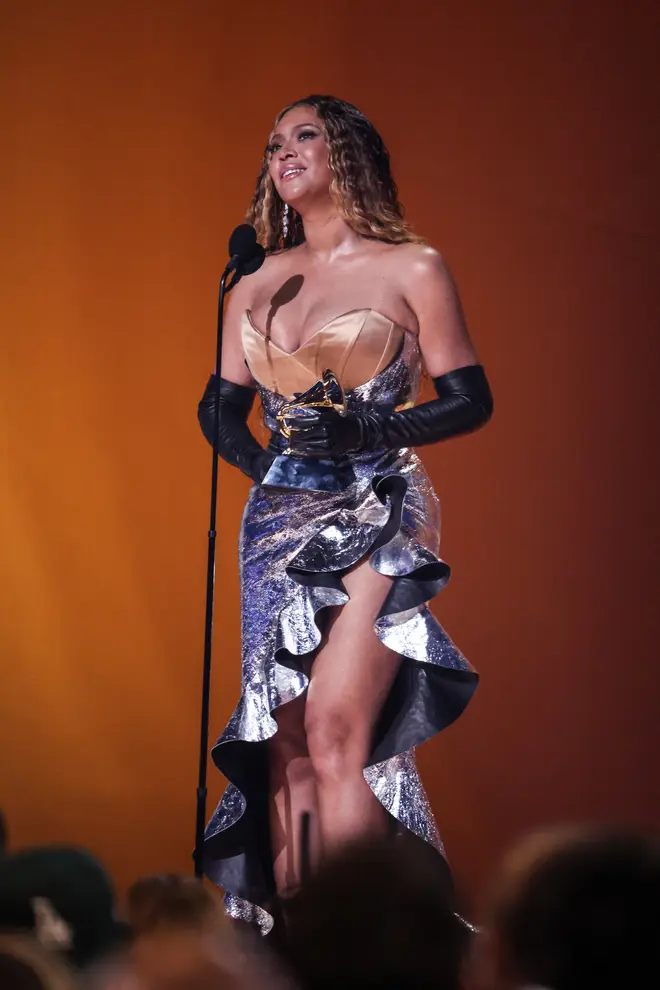 The 'Break My Soul' singer took the record from Hungarian-British conductor George Solti, he had held a streak for most Grammy Awards for over two decades, he had 31 trophies.
As Beyoncé accepted one of her awards of the night and thus realised that she has received the most wins from the Academy in history, she became affected in her speech.
She said: "I'm trying not to be too emotional, I'm trying to just receive this night."
Bey went on to thank her loved ones for supporting her throughout her long-standing career, she continued: "I'd like to thank my parents, my father, my mother for loving me and pushing me."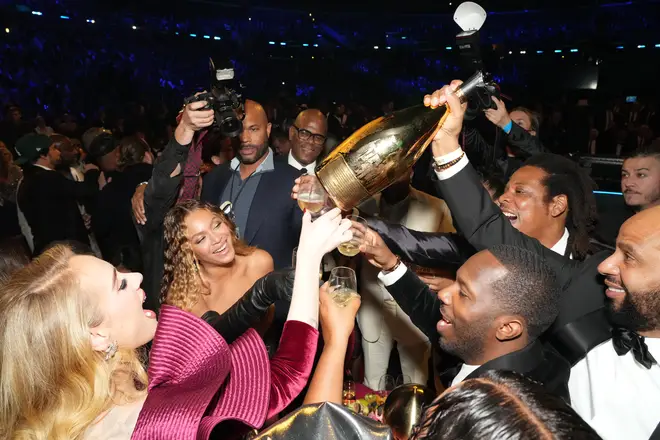 "I'd like to thank my beautiful husband, my beautiful three children who are at home watching," she shared her sentimental words.
"Thank you so much to the Grammys. Thank you," the singer earnestly finished.
The 'Renaissance' songstress took to Instagram to share further thanks to her fans, writing: "To my Hive, thank y'all so much for all of your love and loyalty.
"It feels great to be honored for the vocal performance. Thank you to all the talented vocalists who killed those beautiful TikTok renditions!"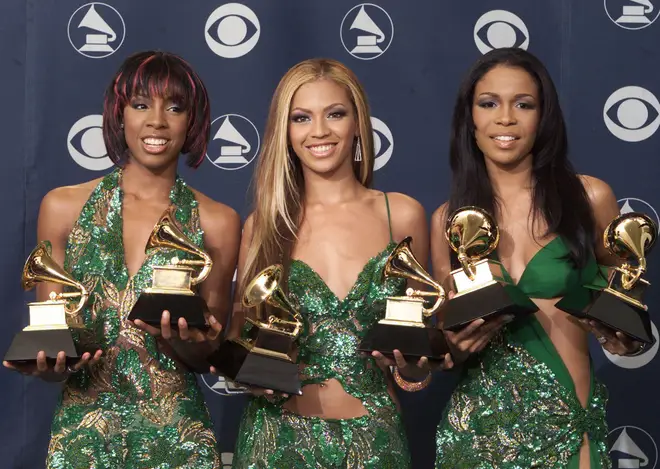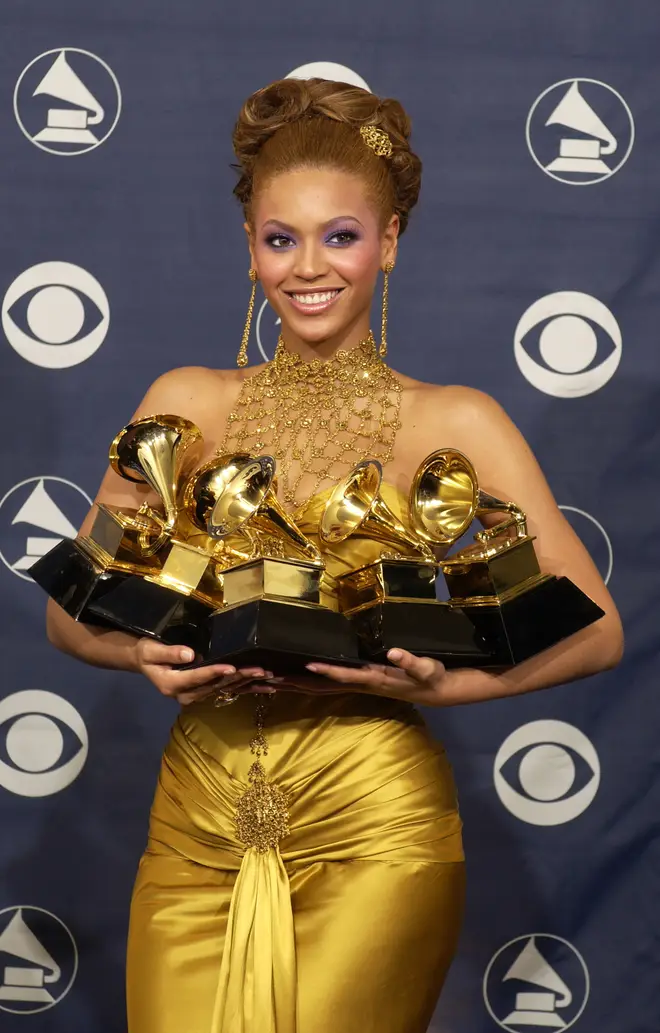 Knowles capped off the post on a heartfelt note: "I feel very grateful and filled with joy!
Beyoncé received her first two Grammy wins in 2001 for her Destiny's Child track 'Say My Name', her first solo award came in 2004 when she took home Best Contemporary R&B Album for her solo debut record 'Dangerously in Love', she won another four awards the same year, marking the beginning of her 20-year long sweep.
Every Beyoncé Grammy win in history:
2001:
Best R&B Performance by a Duo or Group with Vocal
Best R&B Song
2002:
Best R&B Performance by a Duo or Group with Vocal
2004:
Best Contemporary R&B Album
Best R&B Performance by a Duo or Group with Vocals
Best R&B Song
Best Rap/Sung Collaboration
Best Female R&B Vocal Performance
2006:
Best R&B Performance by a Duo or Group with Vocals
2007:
Best Contemporary R&B Album
2010:
Best Contemporary R&B Album
Best Female Pop Vocal Performance
Song of the Year
Best R&B Song
Best Female R&B Vocal Performance
Best Traditional R&B Vocal Performance
2013:
Best Traditional R&B Vocal Performance
2015:
Best Surround Sound Album
Best R&B Performance
Best R&B Song
2017:
2019:
Best Urban Contemporary Album
2020:
2021:
Best R&B Performance
Best Rap Performance
Best Rap Song
Best Music Video
2023:
Best Dance/Electronic Album
Best Dance/Electronic Recording
Best Traditional R&B Performance
Best R&B Song
> Here Are All The Ways You Can Listen To Capital