Beyoncé Pulls Out Of Coachella 2017 After Advice From Her Doctors
24 February 2017, 12:05 | Updated: 4 December 2017, 11:10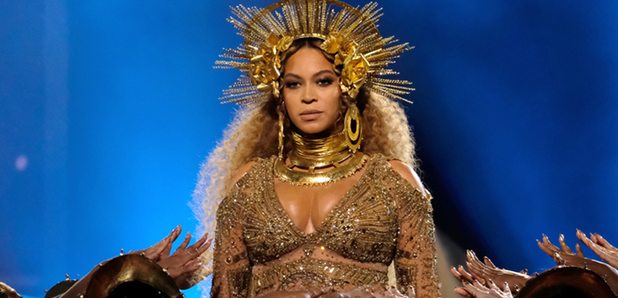 If you were still hoping to see Bey headline, you're gonna be out of luck!
For many people, music festivals are the absolute dream. Watching all your favourite artists performing their biggest and best songs alongside thousands of other passionate music lovers - what more could you want?
For others, the whole thing is a nightmare. Standing up all day in the rain (if you're in the UK) and queueing half an hour to use a toilet that isn't exactly in the best state ever - sure, that's the dream!
However Beyoncé was set to set to headline Californian sun-filled fest Coachella this year, but due to advice from her doctors, she's had to pull out.
Bey is currently pregnant with twins and had still hoped to perform for fans at the festival, especially after her GRAMMYs performance went down so well.
A statement read, "Following the advice of her doctors to keep a less rigorous schedule in the coming months, Beyoncé has made the decision to forgo performing at the 2017 Coachella Valley Music & Arts Festival. However, Goldenvoice and Parkwood are pleased to confirm that she will be a headliner at the 2018 festival. Thank you for your understanding."
So Bey is headlining in 2018 instead!? AMAZING!
The festival had announced that their headline acts for 2017 were Queen B, Kendrick and Radiohead, but there are loads of acts performing across the duration of the festival who will be making this very special indeed. Now they'll need to get a new headliner, so excitement is sure to build around who that will be.
Picture: Getty
'Royals' singer Lorde will be making her highly anticipated musical comeback in 2017 after a lengthy spell in the studio and will no doubt be performing some brand new tracks, potentially for the first time, when the festival kicks off in April.
Martin Garrix will also be performing one of his famously lively sets during the festival and he's sure to get people on their feet, especially if his recent set at Capital's Jingle Bell Ball with Coca Cola was anything to go by.
Two of the world's big name DJ's in DJ Khaled and DJ Snake will also be taking to the stage. Will either of them be joined by one of the collaborators? The list includes Justin Bieber, Drake, Kanye West and Nicki Minaj, so imagine the possibilities!
Whilst Coachella is naturally filled with a lot of American talent, there are several UK artists on the line-up too. Arguably the most standout inclusion is that of Grime MC Stormzy, who burst into the top 10 of the Vodafone Big Top 40 with his awesome track 'Shut Up'. He's the only Grime star on the line-up and we're sure he'll represent the UK superbly.
Coachella takes place on 14th, 15th, 16th and 21st, 22nd and 23rd April 2017 in California. Check out the full line-up below:
January 3, 2017
You may also like...