Best Pop Songs Of 2014: This Year's 11 Most INFECTIOUS Classics!
27 November 2014, 12:47 | Updated: 4 December 2017, 11:10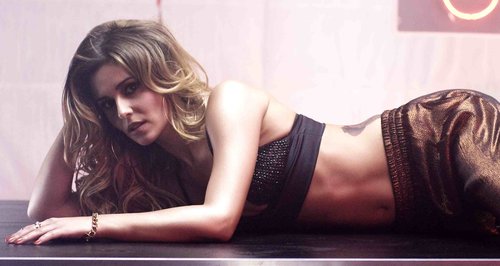 2014 has been an AMAZING year for pop music!
So if you're planning your New Year's Eve party playlist, or just dancing around in your pants, here's 11 MASSIVE songs you need!
From the sexy Rita Ora's 'I Will Never Let You Down', to Cheryl's comeback with 'Crazy Stupid Love' and new faces like Meghan Trainor and 5SOS - these are the pop songs that defined 2014.
Taylor Swift - 'Shake It Off'
They don't get much more infectious than this! Tay Tay dropped the first single from her new '1989' album with absolutely NO warning back in August and we instantly fell in love with its catchy tune and life-lesson lyrics!
Katy Perry - 'Birthday'
Potentially our favourite track from Katy's latest album, 'Prism', it was the track that brought out even MORE of Katy's fun side (we didn't even think it was possible!) in the music video. Follow her crashing five (actually real!) birthday parties in the most incredible disguises!
5 Seconds Of Summer - 'Don't Stop'
We can't believe that it's only been a few months since Ashton, Calum, Luke & Michael burst on to our radar (and stripped in our studio!) with their catchy 'She Looks So Perfect' - but it was their second single, 'Don't Stop', which had EVERYONE in the Capital office singing along (we won't say whether we were in tune or not...)
Ellie Goulding - 'Goodness Gracious'
We love Ellie Goulding's distinctive voice, so the last track taken from her 'Halcyon Days' was sure to be a belter! We were even lucky enough to get a live performance of it at the Summertime Ball back in June! We're counting down the days until we get to hear what's in store on her next album!
Pitbull feat. Kesha - 'Timber'
It's been almost a year since we've been able to hear "It's going down", without having the urge to shout "I'm yelling timber!" - Pitbull and Kesha, we're pretty sure this is engrained in our minds for the rest of time!
Cheryl - 'Crazy Stupid Love'
When Cheryl dropped the video for her 2014 comeback song 'Crazy Stupid Love' back in the summer, we were OBSESSED with learning the dance routine! Now months down the line, we gave up trying to do the "double cowgirl", but we've absolute NAILED the air trumpet!
Rita Ora - 'I Will Never Let You Down'
It's no secret that we've been slightly in love with Rita since she burst on to the scene in 2012 - so when we found out her 2014 comeback single would be called 'I Will Never Let You Down', we KNEW we'd be in for an infectious classic! It's been a firm favourite of ours since it was released in March, and it went straight to the top of the Vodafone Big Top 40!
Union J - Tonight (We Live Forever)
They're just about to drop their second studio album and perform at our Jingle Bell Ball with Morrisons, so it's pretty safe to say that 2014 has been a great year for Josh, JJ, Jaymi and George. Their first song of the year, 'Tonight (We Live Forever)' went straight in the top 10 when it was released in August.
Ariana Grande - 'Problem'
This has DEFINITELY been on repeat this year! Ariana proved she's got no 'Problem' releasing catchy hits - and the Nickelodeon princess went straight to the top of the Vodafone Big Top 40 chart with this one back in April. We're sure featuring one of the hottest female rappers, Iggy Azalea, didn't hurt!
Jessie J, Ariana Grande & Nicki Minaj - 'Bang Bang'
Not just content with popping up once on this list, Ariana's back again featuring alongside Nicki Minaj on Jessie J's MASSIVE summer hit 'Bang Bang'. We had our first play of the tune back in July, and we've not stopped singing it ever since! Let's just hope Jessie brings some serious sass with her during her Jingle Bell Ball performance in December!
Meghan Trainor - 'All About Bass'
Another new face for 2014, and another empowering song! Mixing Meghan's positive message about body image with a catchy tune (and colourful video), she was on to a sure-fire winner with her UK debut single! The track ended up being the longest running number 1 on the Vodafone Big Top 40 for 2014! Well done Meghan - we can't wait to see what you have to offer in 2015!
You May Also Like...