The 10 Best Musical Parody Videos Of 2013
19 December 2013, 09:21 | Updated: 4 December 2017, 11:10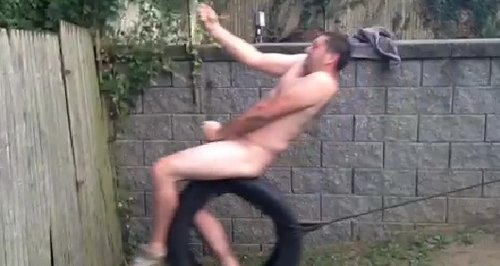 Sit back, relax and get ready to laugh your socks off at some of the best viral videos of the past twelve months.
2013 has provided many musical highlights but there's few that have transcended around the world in such quick fashion as the following ten clips.
From the Goating craze to countless 'Wrecking Ball' vines. From James Franco mocking Justin Bieber to a dog doing his best Macklemore impression - they're all here.
1. James Franco gives Justin Bieber a run for his money in 'Boyfriend'
2. This guy who totally "nailed" the 'Wrecking Ball' video!
3. It's not Macklemore, it's Barklemore with the Pet Shop parody.
4. Bill Clinton gives it some 'Blurred Lines' baby!
5. Goating to Taylor Swift
6. Cookie Monster gives it some to Icona Pop.
7. 'Bound 3' starring Seth Rogen and James Franco.
8. Taylor Swift '32' not '22'.
9. When Iron Man met 'Suit And Tie'.
10. Now, we might have already had 'Wrecking Ball' but this Chatroulette version is incredible!'