Best Of #Instaoke 2015: Eleven Times These Artists RULED Their Covers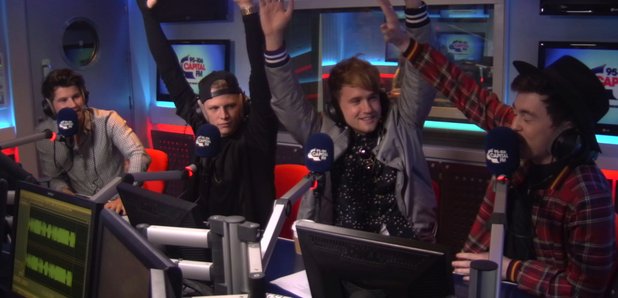 From Jason Derulo to Meghan Trainor, who hasn't Max had belting out some lyrics in the studio? And these are just a few of our faves…
Whenever the celebs come in to see us at Capital, Max sits them down to do their best bit of celeb karaoke... aka Instaoke! Throughout 2015, some of the world's biggest stars have passed through that studio - and here are their best takes on other artists' songs!
Louisa Johnson Certainly KNOWS How To Say Hello
She absolutely OWNED The X Factor, didn't she? (Why are we even asking? Of course she did! She went on to win it!) But her performance of Adele's 'Hello' was just BREATH-TAKING! I bet even Adele got tingles.
And Rita Ora SORT OF Knows How To Say 'Hello'
The Queen of Instaoke returned to claim her crown once again (with a little help from the Sigma lads!) When being faced with THE BIGGEST SONG OF THE YEAR, there's only one way you can make it your own, right? By singing it in a made-up language, of course...
Charli XCX's Insanely Good Britney Impressions
When the Cambridge-born singer was given a collection of Britney Spears' back-catalogue, who'd have thought Charli would have pulled off Brit's distinctive US twang as well as she did?! She literally leaps for the microphone when she hears the first beat of 'I'm A Slave 4 U'.
Meghan Trainor Is All About That Rap
Trainor is a pop princess – there's no two ways about that, having heard her upbeat, fun hits, like 'Dear Future Husband'… But that didn't stop her from getting all G and rapping (with ease) to Nicki Minaj's rap from 'Bang Bang'.
Ne-Yo's Flawless Cover Of Sam Smith
When Max gave the 'Let Me Love You' singer the chance to sing Jay-Z, we knew he'd pull it off - but we nearly spat tea all over our radio when we heard him singing Sam Smith's hit. Ne-Yo effortlessly hit the high notes - watch out, Sammy!
The Vamps Got All Scottish Up In The Studio
Max's Instaoke is a chance for the boys to let loose and have a bit of fun when singing… And boy, did The Vamps take Max up on the offer. Not quite satisfied with getting higher notes than we've ever heard, the boys belted each cover with a thick, Glaswegian accent. Would you expect any different?
Ella Eyre's Incredible Performances
This wasn't Ella's first time appearing on Max's show… And each time, she's failed to walk away with the prestigious crown. That's why Rudimental's pal, Ella gave her all, powerfully belting the three tracks.
Even MORE Rapping From Tinie Tempah
'Pass Out'. 'Written in the Stars'. 'Wonderman'. 'Frisky'. And we're STILL not tired of Tinie's raps, which is why we were ecstatic to see him rap to three HUGE anthems, including Kanye West, Lethal Bizzle and the awesome 'Lose Yourself' by Eminem… Even if he did have to read the lyrics!
We Really, Really Liked Jason Derulo's Cover
The American singer and dancer, Jason Derulo, is famously quite a hunk. So it came as a surprise when he sang Carly Rae Jepsen's latest tune. And it came as even MORE of a surprise when he totally rocked it!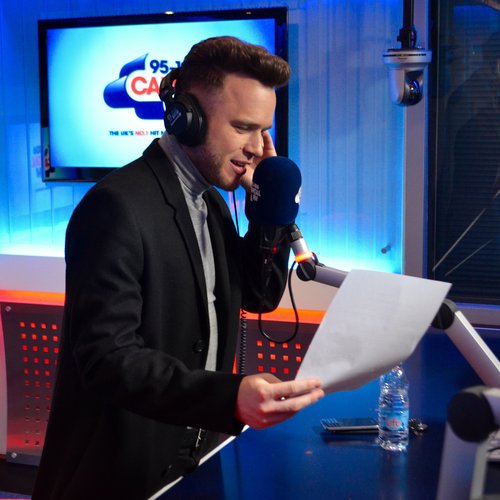 Aluna George Hated A Certain Type Of Underwear
Artists take hours to vocally prepare for an appearance on Max's Instaoke, but Aluna George must have spent years focussing on her incredible impressions. If you don't watch her rendition for her Yorkshire cover of Ellie Goulding, watch it to hear her shout "I don't even like thongs!"
WSTRN's Breath-Taking Freestyling
Max always comes prepared, and often hands lyrics to the artists performing in the studio, but the London-based group, WSTRN, didn't take her up on the lyrics. Not because they knew all of the words to all of the songs; but because they were going totally off-script. And it's incredible!
You May Also Like...