The Most Surprising Covers Of All Time
11 March 2014, 07:00 | Updated: 4 December 2017, 11:10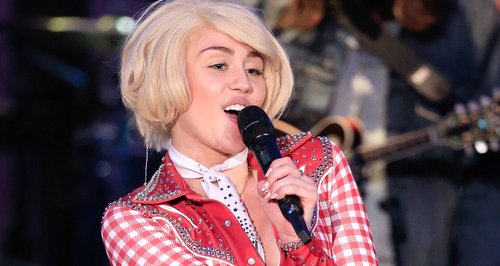 Miley Cyrus, The Vamps, Coldplay and more deliver some of the most unlikely covers we've heard.
We all love a good cover right? But sometimes an artist can completely take us by surprise and go beyond the realms of expectation with something really special.
We've picked out a few of those covers that really got us talking including tracks by Coldplay, Pixie Lott and one of the most unexpected versions of 'Royals'.
Check them all out below...
Coldplay – '(You Gotta) Fight For Your Right (To Party)'
When news of Beastie Boys' Adam 'MCA' Yauch's death hit in 2012, the music world was devastated. The rap trio have influenced so many big stars and Coldplay decided to pay their own tribute during a show at the Hollywood Bowl. It's an emotional rendition and featured a touching message at the climax of the track.
Miley Cyrus – 'Why'd You Only Call Me When You're High?'
It came during her recent MTV Unplugged session and divided fans of the Sheffield four-piece. We know Miley likes to cause controversy and take the world by surprise and this cover certainly did that.
Pixie Lott – 'Wake Me Up'
The 'Nasty' singer recently joined Capital in the studio for a short session and gave a new lease of life to Avicii's former dance-heavy Vodafone Big Top 40 number one.
Jay-Z – 'Wonderwall'
We all remember Oasis' Noel Gallagher criticising the decision to let Jay-Z headline Glastonbury. So how did Hova respond? He came out to and performed one of their most famous songs before unleashing hit after hit from his own repertoire.
The Vamps – 'Mr. Brightside'
They rose to fame through some YouTube covers and this is one we couldn't stop playing. Their rendition of the Indie rockers' track adds a perfect slice of pop that we just love.
Ed Sheeran – '…Baby One More Time'
He's done it a few times during interviews but he treated fans during a supporting slot on Taylor Swift's 'Red' tour to a special acoustic rendition of Britney's worldwide breakthrough hit.
Bruce Springsteen – 'Royals'
Lorde described it as one of the highest honours she's ever had and was even moved to tears as 'The Boss' played her song to his crowd during a gig in her home country of New Zealand.